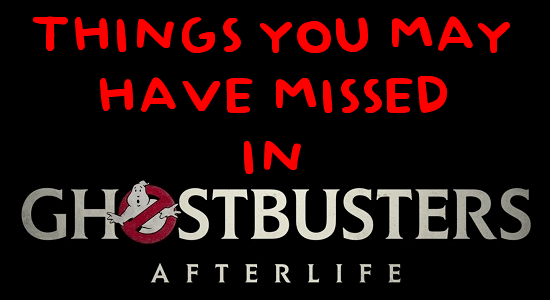 As a result of doing
1,550 Blu-ray framegrabs from Ghostbusters: Afterlife for the Spook Central VIPs
, with some
extra movie framegrabs
and
behind-the-scenes images
for the Spook Central Facebook page, I became intimately familiar with the movie on a shot-by-shot and frame-by-frame basis. This familiarity has lead me to discover things about the movie that you may have missed from a normal viewing, and thus I am writing a
series of articles
to present these discoveries to you.
It should be noted that, for the most part, these "Things You May Have Missed in
Ghostbusters: Afterlife
" articles will not discuss the myriad of references and Easter eggs in the movie, most of which are illustrated in the "We Got One! Easter Eggs Revealed" featurette on the
Blu-ray release
. Also, it probably doesn't need to be said at this point, but just in case some of you
still
have not seen the film, let's just say SPOILER WARNING if you read any further. Finally, all images can be clicked on for the original Blu-ray framegrab. Now that all of that is out of the way, let's get to it...
Today is April Fools Day, so it seems appropriate that today's "Things You May Have Missed" article looks at a couple of film flubs. Bear in mind that I will not be looking at all of them. I'm sure that there are too many for one article. Instead, I will be looking at two flubs I noticed at random while doing the aforementioned 1,550 Blu-ray framegrabs. I also mentioned two flubs in past Missed articles: the
Canadian-colored Walmart price signs
and the
working barbecue grill display model
.
This first flub is the reason I titled this article "I've Gone Flip City". At 1:39:17 - The shot of the RTV entering the Ecto-1 during the Terror Dog chase was flipped. You'll notice that the "Appliances" and "Thrift Store" signs on the building in background are reversed.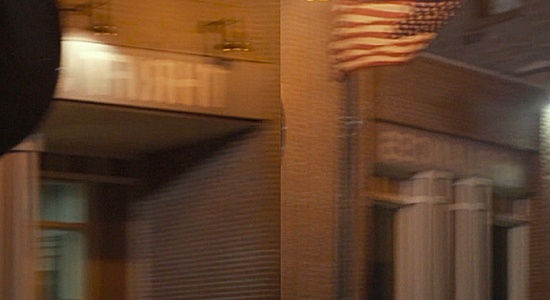 That thrift store appears in the background of a deleted scene with Callie and Sheriff Domingo that was seen in the "Summoning the Spirit" featurette on the Blu-ray. Fun Fact: In real-life, the "thrift store" is
ATB Financial
, located at
221 24 Street in Fort Macleod, Alberta, Canada
five stores down from The Empress Theatre, where the Muncher chase starts.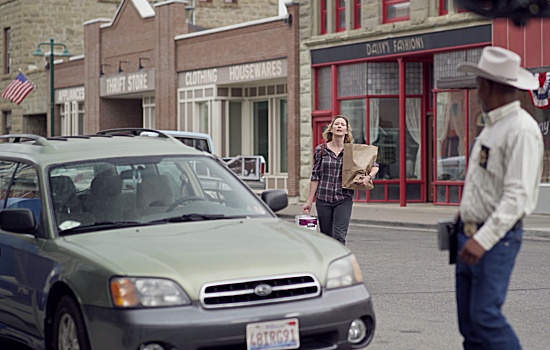 The other flub I noticed is in Egon's lab. At 43:51 - Phoebe finds a bunch of Spengler jumpsuits in a storage locker. To the left of the locker is an unstraightened Slinky.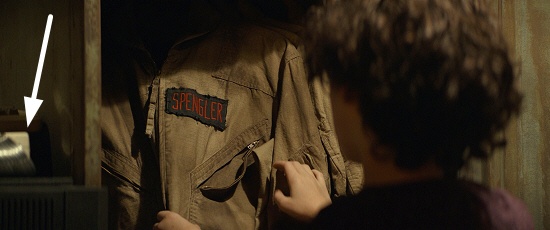 When the film cuts back to her finding the Crunch bar in the pocket, the Slinky has changed into a PKE Meter.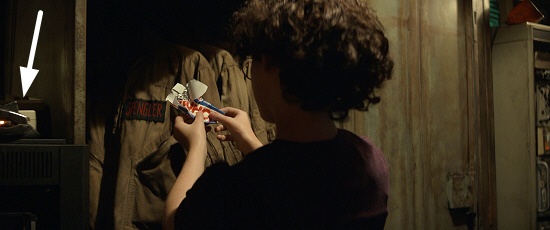 Then it cuts back to her finding Egon's eyeglasses, and the Slinky is back.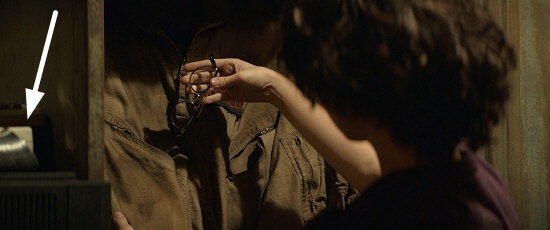 Have you spotted any film flubs in
Ghostbusters: Afterlife
? Let us know in the comments below.
Join me next time as I look at more
Things You May Have Missed in Ghostbusters: Afterlife
.
1 comment
Maybe moving the Slinky was Egon's first attempt at contact in the lab then he went with the lamp. :P
Apr. 1, 2022 @ 21:24
Leave a comment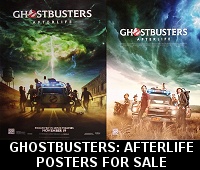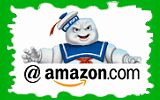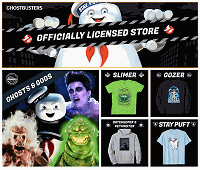 Please be aware that as an Amazon Associate, I earn a very tiny commission from purchases made though the Amazon links on this site.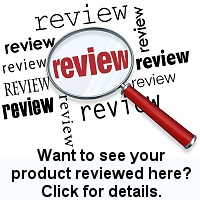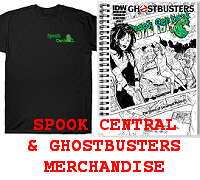 (
MY COMPARISON REVIEW
)
(
AVOID SHIPPINGEASY/STAMPS.COM
)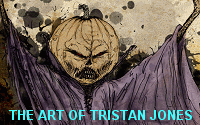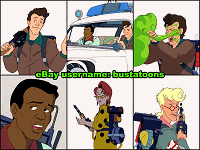 U.S. eBay (Ghostbusters stuff)
U.K. eBay (Ghostbusters stuff)