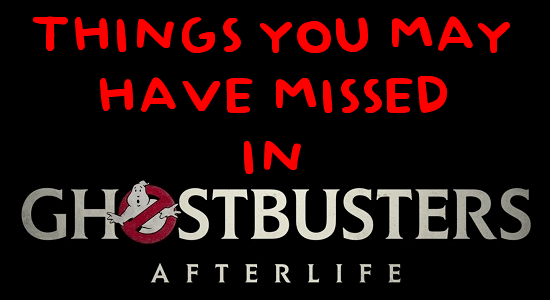 As a result of doing
1,550 Blu-ray framegrabs from Ghostbusters: Afterlife for the Spook Central VIPs
, with some
extra movie framegrabs
and
behind-the-scenes images
for the Spook Central Facebook page, I became intimately familiar with the movie on a shot-by-shot and frame-by-frame basis. This familiarity has lead me to discover things about the movie that you may have missed from a normal viewing, and thus I am writing a
series of articles
to present these discoveries to you.
It should be noted that, for the most part, these "Things You May Have Missed in
Ghostbusters: Afterlife
" articles will not discuss the myriad of references and Easter eggs in the movie, most of which are illustrated in the "We Got One! Easter Eggs Revealed" featurette on the
Blu-ray release
. Also, it probably doesn't need to be said at this point, but just in case some of you
still
have not seen the film, let's just say SPOILER WARNING if you read any further. Finally, all images can be clicked on for the original Blu-ray framegrab. Now that all of that is out of the way, let's get to it...
One of the most heartfelt moments in
Ghostbusters: Afterlife
is when Callie introduces herself to Peter Venkman as "Callie Spengler", said in such a way as to infer that she has reclaimed the Spengler surname after making amends with her estranged deceased father. The way Carrie Coon said the line implies that Callie had been using a different surname all her life; presumably that of her unknown mother. However, a close inspection of the "Callie Wall of Fame" (at 1:26:15) that Egon kept in his secret lab reveals a different story. (NOTE: All images in this article were pulled from a 4K copy of the film, so the full size images you'll see when you click on the images will be the original 3840x1596 framegrabs.)
The first newspaper article clipping seen on the wall is "Local Sets Girl Scout Cookie Record" by Joel Tobman, Chicago freelance journalist.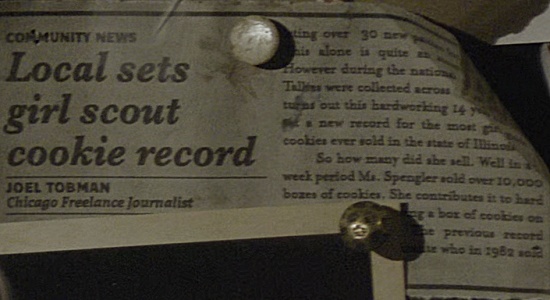 The relevant text reads as follows:
...turns out this hardworking 14-year-old set a new record for the most girl scout cookies ever sold in the state of Illinois. So how many did she sell. Well in a [??] week period Ms. Spengler sold over 10,000 boxes of cookies. She contributes it to hard...
Putting aside the annoying punctuation errors (a missed question mark, missed commas, and "Girl Scout" should be uppercase), this text tells us that the 14-year-old Callie was using the last name Spengler.
Another clipping on the wall says something different.
Let's look at this clipping from Callie's performance on her school's women's soccer team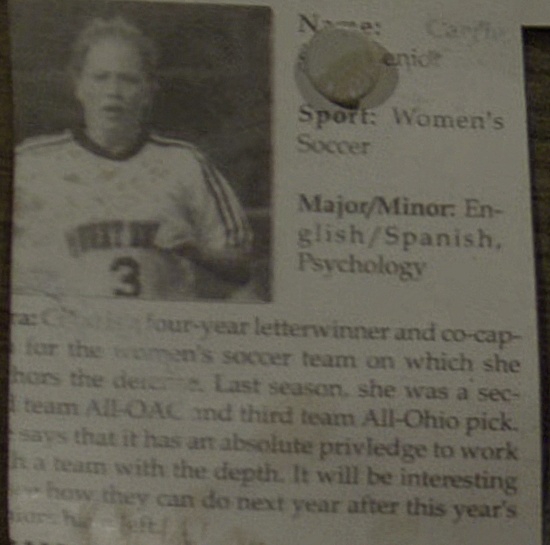 Ignore the text area at the bottom - though note the spelling mistake (it's "privilege", not "privledge") - it's the first line at the top we want to pay attention to. The "Name" line shows her name as "Carrie [???]enidt" (not "Callie", interestingly). That stupid thumbtack conveniently covers part of her last name, but we can see that it ends in "enidt", which means that it's not Spengler. Due to the "Major/Minor" line, I believe this clipping to be from her college years. It's definitely after the Girl Scout Cookie clipping. Did Callie abandon the Spengler surname in high school?
[UPDATE - It has been pointed out that the word covered by the thumbtack is not "[???]enidt", but rather "senior"; referring to her fourth year school class. The "O" and "R" are smudged, which made it appear to be a "D" and "T" to me when I was originally writing this. That said, the text placement in this area is really wonky. There is an unusual amount of blank space between "Name" and "Carrie", especially when compared to the amount of space after "Sport" and "Major/Minor". Also, I find it hard to believe that "Spengler" would be hiding entirely under that thumbtack. The tack is as wide as the five-letter word "sport", and "Spengler" is an eight-letter word; plus the "S" in "senior" is taking up space under the tack, which leaves even
less
space for a last name. I'd love to see this clipping without that damn tack in the way.]
Another clipping in that same shot says that she didn't: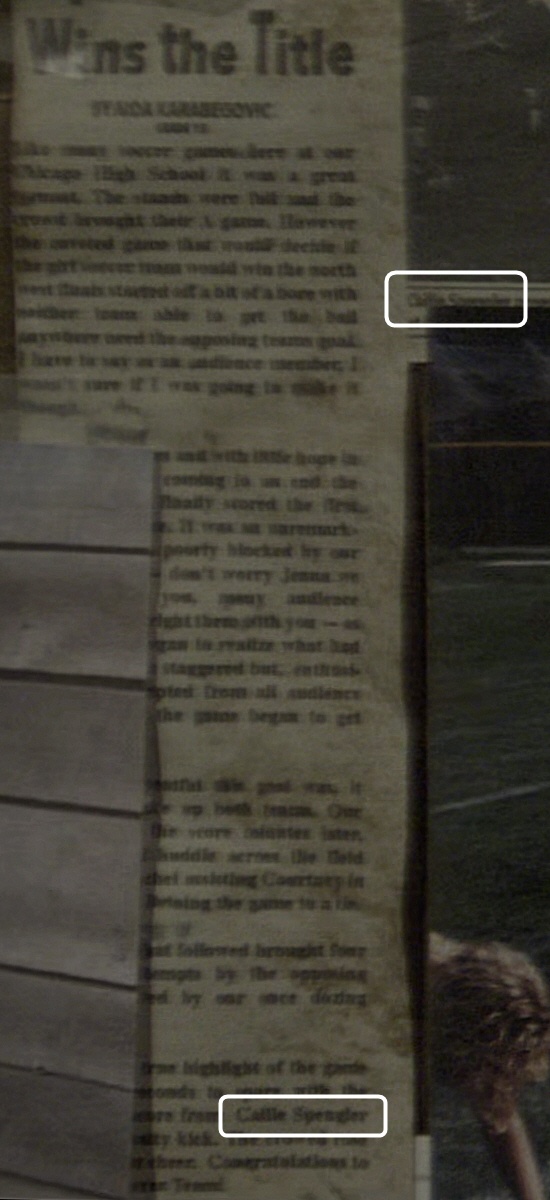 Although all of the text is hard to read, even with sharpening up the image, we can pick out a few details. The second line tells us this article is about a sports team that Callie was a member of at Chicago High School. We see "Callie Spengler" twice; the first in the photo caption on the side, and the second near the end of the article.
What surname was she using as an adult? The eviction note says Spengler on it: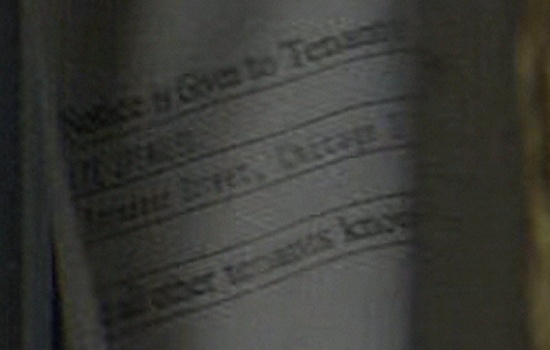 If I have this all straight - and without dates in these clippings, I could have this a bit out of order - Callie was using the surname Spengler all her life. So, then, why did she introduce herself to Peter in such a way as to imply that she wasn't already using the Spengler surname? Also, if she hated her birth father (Egon) so much, why didn't she legally take her mother's surname when she was old enough to make such a decision? Oh, what I wouldn't give for a proper backstory to this movie's fan-fiction story.
Finally, there's the wide shot of the entire wall seen at the end of the scene. The 4K copy I have isn't sharp enough to see the tiny details from that far away, but a little zooming and sharpening does reveal one detail petty clearly: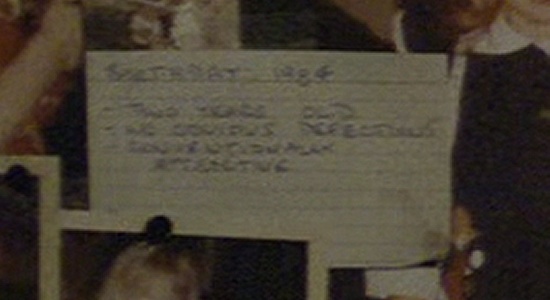 Callie celebrated her second birthday in 1984, which means that she was born in 1982. With the events of the movie taking place in 2021 (
originally 2020
), she was 39 years old in the movie. For the record, actress Carrie Coon was born on January 24, 1981.
Join me next time as I look at more
Things You May Have Missed in Ghostbusters: Afterlife
.
2 comments
It doesn't say 'enidt' but rather "senior" with the 's' being cut off. It's also smudged. It refers to her grade. Notice it says she's a 4 year player to her soccer team.
Apr. 6, 2022 @ 15:36
Thanks for noticing that, Brett. An update has been added to the article. - Paul
Apr. 6, 2022 @ 17:25
Leave a comment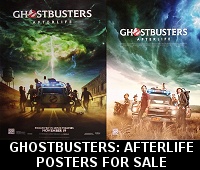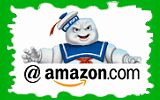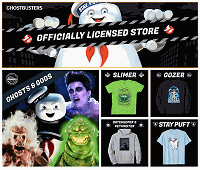 Please be aware that as an Amazon Associate, I earn a very tiny commission from purchases made though the Amazon links on this site.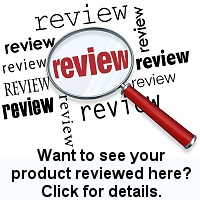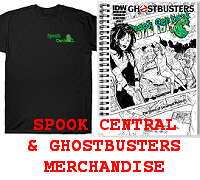 (
MY COMPARISON REVIEW
)
(
AVOID SHIPPINGEASY/STAMPS.COM
)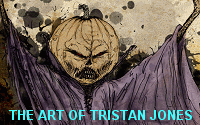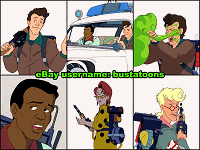 U.S. eBay (Ghostbusters stuff)
U.K. eBay (Ghostbusters stuff)