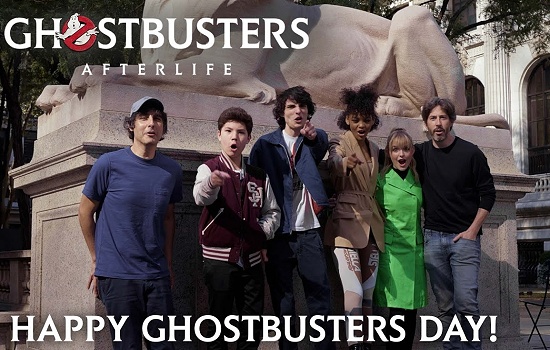 Yesterday, June 8, 2022, was "Ghostbusters Day", commemorating the anniversary of the original film's theatrical release in 1984. Sony held a screening of
Afterlife
on the Sony lot in an event that they dubbed "Ecto-Fest". Prior to the movie, various dignitaries took the stage to talk to the crowd and make some reveals. Read on to find out more...
This is going to be a down and dirty quick list of everything that was revealed at Ecto-Fest, as well as through various online postings. Click the links for details, photos, and the such. As noted below, three moving picture projects were revealed, one for television and two for theaters. Having been here for
two and a half DECADES of Ghostbusters III rumors
, I am always cautiously optimistic when such things are announced, especially when no title, artwork/photos, or real solid details are given. In Hollywood, projects can always be canceled at any time, so nothing is guaranteed. We will just have to wait and see if or how things develop.
•
NEW VIDEOS
- Several new videos were released:
•
NEW LIVE-ACTION THEATRICAL FILM
- Jason and Gil are writing a sequel to
Afterlife
which has been codenamed "Firehouse". It is said to be the next chapter in the Spengler family story. Ernie Hudson will return. The character of Winston Zeddemore and Zeddemore Industries figures strongly into the future of Ghostbusters. (
Source #1
,
Source #2
,
Source #3
)
•
NEW ANIMATED THEATRICAL FILM
- From directors Jennifer Kluska and Chris Prynoski, and written by Brenda Hsueh. New characters. New take. Was a passion project of Ivan's. (
Source #1
,
Source #2
)
•
NEW ANIMATED SERIES ON NETFLIX
- The cartoon will delve in an unexplored era and decade of canon, new characters, new places, in the future. No other details were given. Maybe this is the
Ectoforce
series that was rumored a few years ago. Maybe it's something else. Unfortunately, it's being given to greedy Netflix, so I won't be seeing this though official methods. I canceled my Netflix subscription a few months ago due to their YEARLY price hikes and charging me tax, which Peacock doesn't do - and neither did WWE Network, when that was a thing here in the U.S. Maybe we'll be lucky, and this will be like Sony's
The Mitchells vs. the Machines
, which streams on Netflix, but was given a
physical Blu-ray/DVD release
. (
Source #1
,
Source #2
,
Source #3
)
•
NEW COMIC BOOKS FROM DARK HORSE COMICS
- Limited series coming in late 2023, will be in canon to the story that started in 1984, and bridges
Afterlife
and its sequel. Now you know why there hasn't been any comics from IDW since mid-2020. (
Source #1
,
Source #2
)
•
NEW OFFICIAL COOKBOOK
- The appropriately titled "Ghostbusters: The Official Cookbook" is due for release on September 27, 2022. It contains recipes by Jenn Fujikawa with writing by Erik Burnham.
Pre-order at Amazon
.
•
HASBRO IVAN REITMAN PLASMA SERIES FIGURE
- Jenny Whitlock from Hasbro revealed they made two Ivan Reitman Plasma Series figures. The figure has a megaphone based on the one he used during
Ghostbusters
. Jason found it in the family basement and sent photos to Hasbro to recreate. One figure was given to Ghost Corps, which is probably the one that was given to Ivan at
Toy Fair in February 2020
(Jason got a figure in his likeness, too). The other Ivan figure will be auctioned off during a fundraising event to benefit the Children's Hospital of Los Angeles. No date was given for when that auction will be held, but I wouldn't pay much attention to it. Given that only ONE SINGLE FIGURE is being made available to the public, there is no way in Hell any of us will be able to afford it. It's so sad this isn't being made available mass market so we all can get one :-( (
Source #1
,
Source #2
,
Source #3
)
•
HASBRO PROTON PACK UPDATES
- Jenny Whitlock shared images of the Haslab Proton Pack showing off the clippard valve, ion arm, and interior switches. The current prototype weighs 15 pounds. The "Egon's Journal" that comes with it will now be 32 pages instead of 16; and will contain sketches, designs, and newspaper clippings spanning 1984-1989 and beyond. More photos and details are in
Hasbro's blog post
.
•
NEW GHOSTBUSTERS CONSOLE & PC GAME
-
Ghostbusters: Spirits Unleashed
from Illfionic will be released on current-generation consoles and PC in late 2022. I'm a retro gamer with nothing newer than a PlayStation 3, Xbox 360, and a Wii; and my old PC surely can't handle this game. If I can't play it, I can't cover it here on Spook Central. Enjoy it if you have a system that can play it. I'm sure it will be fun. (
Source
)
•
GHOSTBUSTERS VR GAME COMES TO PLAYSTATION
- The
Ghostbusters VR
game previously announced for Meta Quest 2 will also be coming to PlayStation VR2. I don't have either, so don't expect to see any coverage of it on Spook Central, but enjoy it if you have one of those systems. I'm sure it will be fun. (
Source
)
•
NEW VR ACADEMY ARCADE GAME
- Jack Zim from Sony Pictures Virtual Reality announced
Ghostbusters: VR Academy
from Hologate, a fully immersive training simulator broken up into two distinct games that you play from a dedicated machine while wearing a headset and haptic vest and sitting in a VR vehicle. Go up from the sewers to the roof of a building. Race around the city in a prototype Ecto-1 that can fly from a trainee center. Avoid Stay Puft in the city, and mood slime in the sewers. Looking at the images (see source links), maybe these VR machines will be at Dave & Busters. (
Source #1
,
Source #2
)
•
SONY DEDICATED A STREET ON THE LOT TO IVAN REITMAN
- Ernie Hudson came out first at Ecto-Fest and after a little bit of jibber jabber, announced that the street on the Sony lot where Ghost Corps is located was renamed "Ivan Reitman Way". (
Source
)
The two Welcome Message videos and the Ecto-Fest video can be viewed/downloaded through
my Internet Archive account
if the links above don't work for you. The Ecto-Fest video (vertically filmed) is
still up on Instagram
, though I also re-uploaded it to the Internet Archive at the previously given link. Some details in the list above were provided by MrMichaelT from his
quick Ecto-Fest recap
. Finally, the
Ghostbusters Wiki's Ghostbusters Day page
will cover anything not included here.
No feedback yet
Leave a comment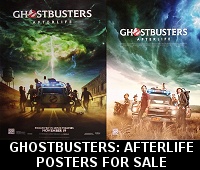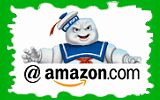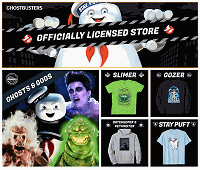 Please be aware that as an Amazon Associate, I earn a very tiny commission from purchases made though the Amazon links on this site.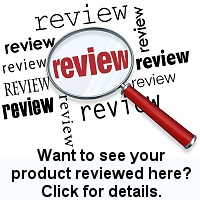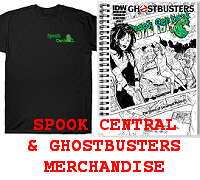 (
MY COMPARISON REVIEW
)
(
AVOID SHIPPINGEASY/STAMPS.COM
)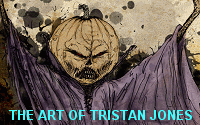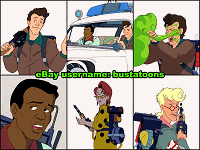 U.S. eBay (Ghostbusters stuff)
U.K. eBay (Ghostbusters stuff)