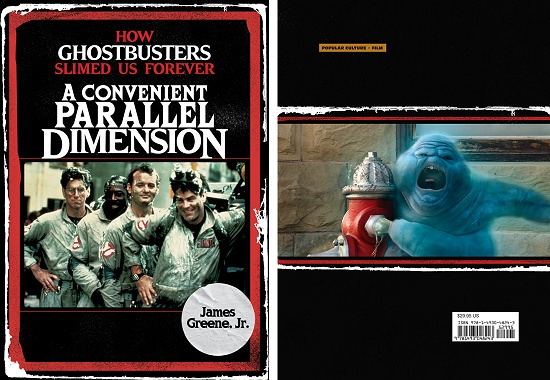 Lyons Press just released
A Convenient Parallel Dimension: How Ghostbusters Slimed Us Forever
by James Greene, Jr. Let's take a closer look at it...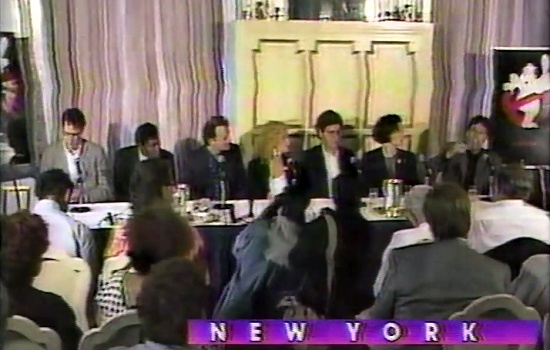 When
Ghostbusters II
was released in June 1989, it was covered by the entertainment news program
Entertainment Tonight
. Some video of the television show's coverage of the movie has appeared online over the years, and I thought it was about time I added some of it to Spook Central. Read on to find out more...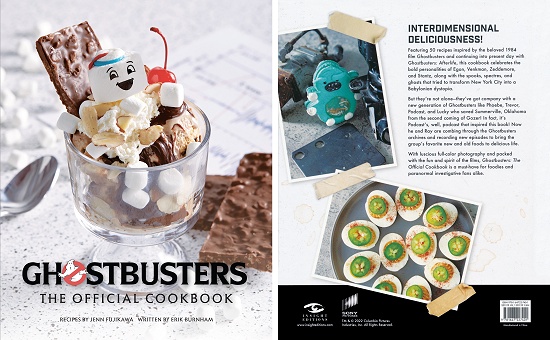 Insight Editions just released
Ghostbusters: The Official Cookbook
by Jenn Fujikawa and Erik Burnham. Let's take a closer look at it...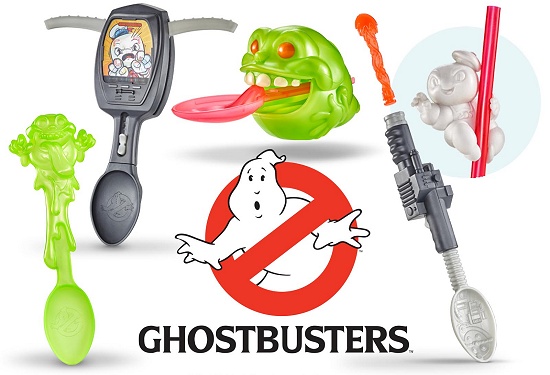 Last week, the
Sonic Drive-In restaurant chain
added Ghostbusters spoons and a "straw buddy" to their
Wacky Pack! kid's meal
as the October and November 2022 promotion. Read on to find out more about it...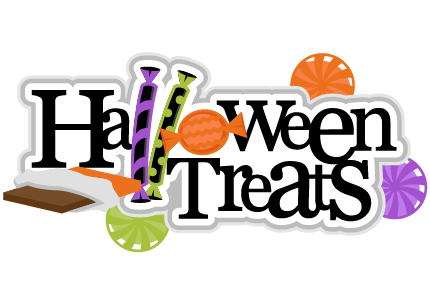 I shop at a lot of thrift stores, yard sales, garage sales, white elephant sales, and flea markets to find dirt cheap physical media. I mainly buy DVDs and Blu-rays to add to my "I have way too many" collection (or to buy for friends), but on occasion I find a CD or book of interest. This past Summer, I found the
Moans from the Mausoleum CD
, originally released in 2007 by Digiview Productions. Let's take a look at it...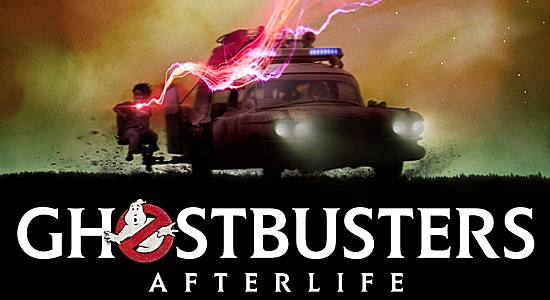 The first assembly cut of
Ghostbusters: Afterlife
had a run time of 2 hours and 56 minutes,
according to editor Dana Glauberman
.
As released
, the movie ran for 2 hours and 4 minutes, with end credits. That means that there is almost an hour of footage that was removed. While the First Cut of the film has never been released, as it has for
the original film
, we do know what some of this deleted footage is. Let's take a look, with the obligatory SPOILER ALERT just in case you still have not seen the film already (and shame on you if you haven't by now), and an additional note that this article is VERY IMAGE INTENSIVE...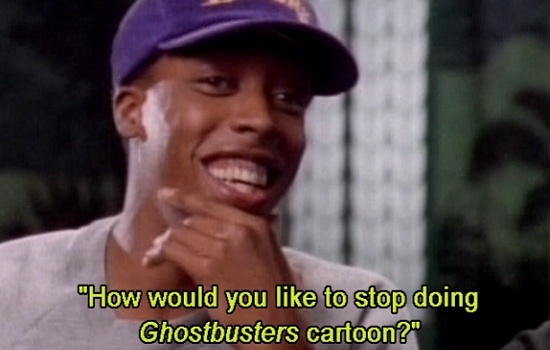 Arsenio Hall was a stand-up comedian when he was hired in 1986 to provide the voice of Winston Zeddemore in
The Real Ghostbusters
animated series. Only a few years later, he would land the role of Semmi, best friend to Prince Akeem (Eddie Murphy), in Murphy's major motion picture
Coming to America
(1988). In a vintage EPK interview from around the time of the film's original theatrical release, Arsenio gives the real reason why he decided to take the role.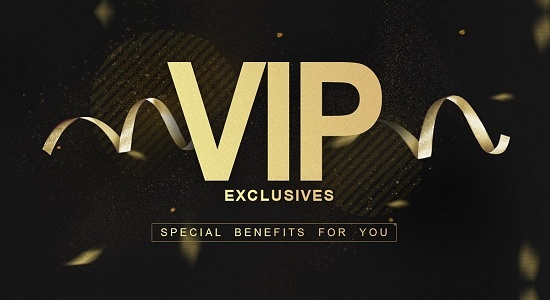 Just a reminder that Spook Central VIPs can download the following exclusive The Real Ghostbusters alternate episode today:
*
RGB Alt Ep VIDEO: "Knock Knock" & "Venkman's Ghost Repellers" (Tahiti Music for both)
Thanks to John Seitz for marrying the previously-released redubbed audio with some cleaned-up video. More exclusives will be posted throughout 2022, as per
the schedule here
.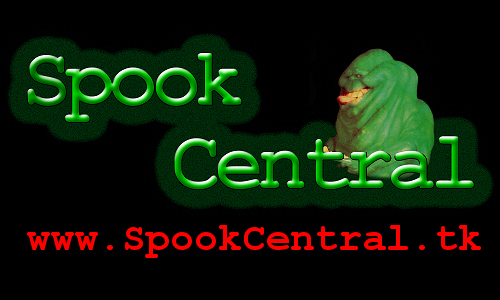 It took 26 years and two months, but Spook Central
finally
has a real domain name! You can now come to Spook Central directly through
SpookCentral.tk
. No more long, ugly urls with forward slashes and subfolders. It's nice, clean, and to the point. 15 characters and nothing more - unless you add a www. before it.
Regular visitors who have been paying attention over the past 20 years may recognize the new domain name. I have
actually been using it
since August 17, 2003, but only as a forwarding address. Now that Spook Central is no longer in a subfolder, I am able to use it as a direct domain name.
If you come to Spook Central from the old www.theraffon.net/ url, you will not end up in the right place anymore. The old url for the main page will take you to the wrong place, but you can use the "Home" link on the top nav bar to get to the main page. Outside links pointing directly to reference library pages and blog posts should all redirect to the same page on the new domain. Worst case, use the search box on the right side of every page to find what you're looking for.
Eternal thanks to Raffaele Ruffaldi for hosting Spook Central over the past 20 years and for all of the technical support in setting this up.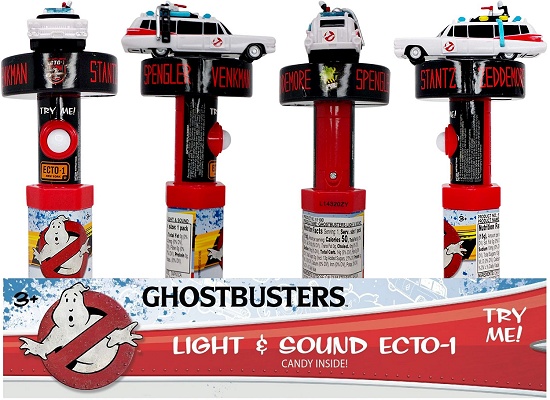 A few years ago, CandyRific released the "Ghostbusters Ecto-1 Light & Sound Wand (with Candy Inside)". I
found it yesterday (September 23, 2022)
in a
local Lidl supermarket
. I bought one, but I wasn't intending on reviewing it here on Spook Central. However, I took a bunch of photos and a video of it, so I might as well use them to do a review. Read on to find out more...