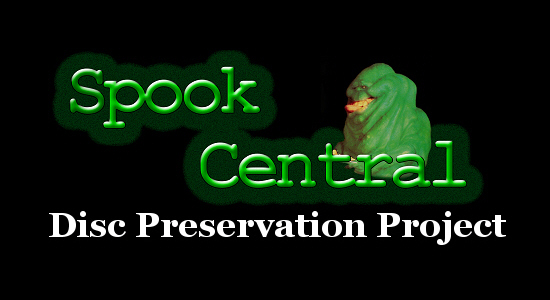 The
Spook Central VIP Exclusives Area
is the home to content that has been made exclusively available for supporters who pledge a monthly donation through the
Spook Central Patreon page
. Said content is either downloadable through the VIP Exclusives Area here or on the Patreon page, though I link to some exclusive content throughout Spook Central where appropriate. You can learn more about the Spook Central VIP Area
in this blog post
. The VIP articles that are posted on Spook Central, which are easily distinguishable by the "[VIP]" at the start of the article title, are readable by all visitors, but contain
download links that will only work for VIP members
. If you wish to download this content, become a supporter through the
Spook Central Patreon page
. With that out of the way, let's continue...
For many years, Spook Central has spearheaded the
Ghostbusters PDF eBook Preservation Project
, an effort among fans to preserve out-of-print Ghostbusters books so that pieces of the franchise's history are available to all, and are not lost to time, or held hostage by price-gouging aftermarket sellers. Thanks to the gracious amount of webspace provided by Raffaele, Spook Central is able to do the same with selected fan-made and promotional digital disc content. I have a few discs that are suitable for the
Disc Preservation Project
, though if the primary content from them ends up on an official, commercially-available, easy-to-obtain Blu-ray/DVD/whatever, then I won't include it in the project (or will remove it if it's already been included). This is about preservation, not piracy.
Originally, the plan was to make .ISO images files available, which could be downloaded and burned onto DVD-R discs, which would give you an exact copy of the original DVD. However, even with the gracious amount of webspace provided to Spook Central, I find that that may not be completely feasible in the long-term. Most of the disc images are 4GB each, and that adds up pretty quickly. Also, some people may not be able to to download files that large. There's also the concern that there may not be many dinosaurs like me left, who would prefer a "physical disc"-suitable file. With all of that in mind, I felt that the best thing for the project is to proceed with DVD-ripped .MKV video files of selected content from each disc. These files would have the same quality as the video on the disc (I won't recompress them), but they could be immediately played without the need to burn a disc or mount an image file. Anyone who
does
want the .ISO image files for all of the discs in the project, can buy the
limited-edition physical flash drive release
, which is a copy of my master flash drive for the small amount of people who may want those files.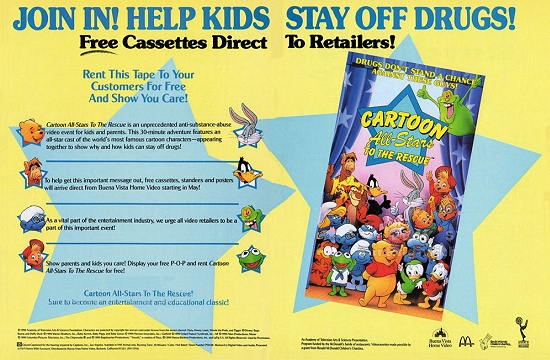 Cartoon All-Stars To The Rescue
was a half-hour animated drug prevention special starring many of the popular cartoon characters from American Saturday morning television shows, which was simulcast on April 21, 1990 on all three major American television networks (ABC, NBC, and CBS), most independent stations, as well as cable networks Nickelodeon and USA. To celebrate its 31th anniversary this month, I felt it would be appropriate that it be inducted into the WWE Hall of... I mean, the Disc Preservation Project.
The special was distributed on VHS videocassette by Buena Vista Home Entertainment (Disney), but it was only available for free rental, not for sale - as you can see in the rental ad displayed above. Monsterland Media transferred this VHS to digital and released a bootleg DVD, which
I reviewed here
. (To learn more about the special, read my review.) This disc included the full contents of that VHS tape: Buena Vista Home Video logo, Ronald McDonald's Children Charities PSA, George & Barbara Bush intro, program, Ronald McDonald's Children Charities PSA (same one that plays before the program), drug help contact info, and VHS credits. The MKV DVD-rip below contains the full contents of the tape, with chapters placed every four and a half minutes.
If you want a copy on a nice-looking DVD (or new upscaled Blu-ray + DVD Combo Pack) with high-quality case art, then
buy a copy at Monsterland Media
. Of course, you can download this MKV and use your own DVD authoring program to make your own DVD.
Disclaimer:
No copyright infringement is intended with the content on this page. The presentation of disc content is done solely to preserve materials that are no longer being published, or in the case of fan-made discs, may have never been made available for public purchase in the first place. These materials will be lost and gone forever if the fans don't properly preserve them. Please note that the money paid to me as a Spook Central supporter is for my hard work in bringing this material to you since August 1996. You are not paying for the content itself. The money I receive is used to fund Spook Central and to pay for my living expenses.
No feedback yet
Leave a comment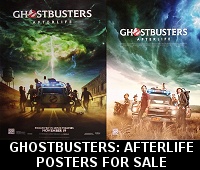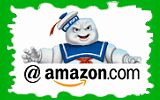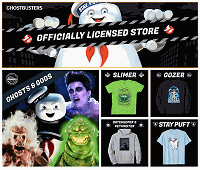 Please be aware that as an Amazon Associate, I earn a very tiny commission from purchases made though the Amazon links on this site.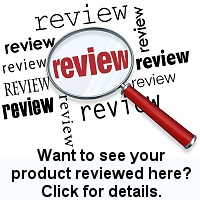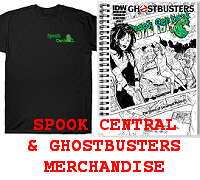 (
MY COMPARISON REVIEW
)
(
AVOID SHIPPINGEASY/STAMPS.COM
)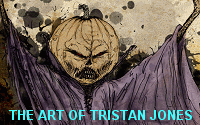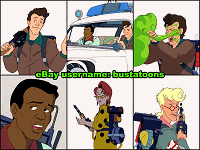 U.S. eBay (Ghostbusters stuff)
U.K. eBay (Ghostbusters stuff)