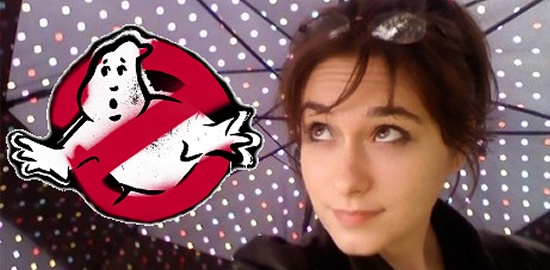 Last year, when I
reviewed the soundtrack
to Paul Feig's 2016 Ghostbusters parody remake, one of the things that I overwhelmingly enjoyed about it was the album artwork. Between July and September of 2016, I exchanged several e-mails with Grammy-nominated artist Annie Stoll about her work on the album. The idea was to post a mini Q&A on Spook Central at the time. Yeah, I'm quite late in posting this, but better late than never - right? Along with the Q&A are little tidbits of information from the e-mails that she has given me permission to share. I'll call these "Anne Anecdotes" because I love alliteration.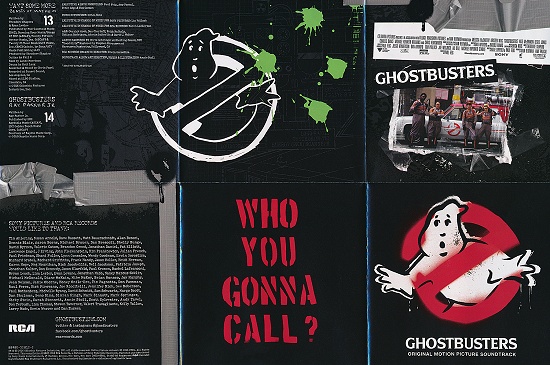 (click to enlarge)
Anne Anecdote: The cover was originally supposed to be the 3D logo, but Mr. Paul Feig liked my graffiti so much he asked RCA to have me re-make the cover in the graffiti style. If you saw any of the digital (iTunes, etc.) or in-store signage, you'll note it is the 3D key art logo, but all physical versions are the graffiti. That's because the 3D key art was approved for sales and online place-holding before the final package had been submitted to the movie crew for consideration. So it really was a matter of SPE seeing the direction and deciding that they wanted to go with it for all physical versions.
Q:
Please explain what your job is at Sony Music and what it normally entails.
A:
I'm an art director! I do a little bit of everything. I always say that being an art director is a little bit like being a conductor of a symphony - you have to know about a lot of aspects of art, work well with others and pull everything and everyone together to make music! I work in a pool of art directors that can work for any of the labels at Sony. Mostly I work with RCA, Columbia, Legacy & Epic. I work on all aspects of design for music. Sometimes I'm doing the graphic design and illustration for a package or vinyl myself and other times I hire and work with other artists and direct them. I can work on posters, digital, banners even merch. Every project is different and exciting. Part of my job is also putting together and directing photo shoots, so in the past few years I've been able to travel a bit to do that which is super exciting. It is most certainly my dream job and I'm very grateful to have it.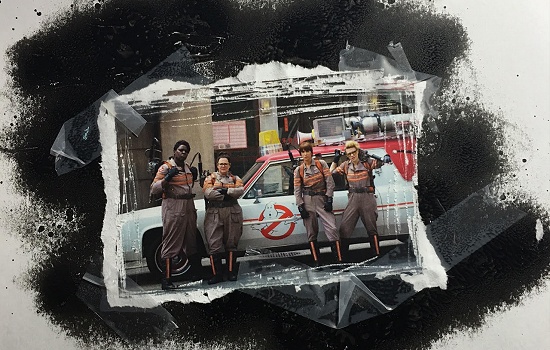 (click to enlarge)
Q:
How did you get tasked with the Ghostbusters soundtrack album design project? Was it simply the next thing handed to you, or did you make the effort to get it when you found out it was available?
A:
The creative director for RCA, Erwin Goronstiza assigned me to it.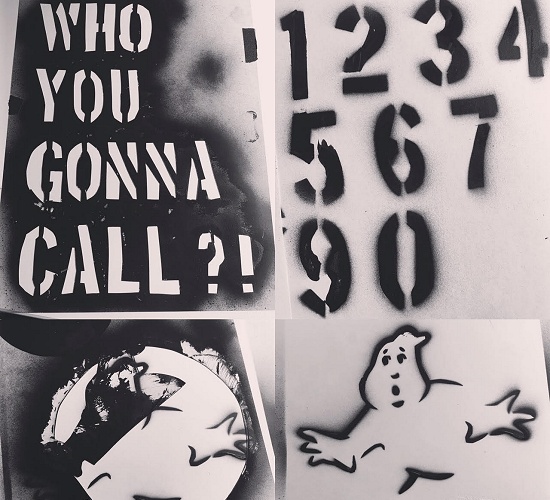 (click to enlarge)
Q:
What was your process in creating the artwork? Please explain the materials used, what you did, and why you chose to go with that medium and aesthetic.
A:
My philosophy is that you can't fake good graffiti! If you want your gunk to look real, you're gonna have to roll up your sleeve and get a bit messy. It's honestly really fun. I was inspired by the trailer where you see the GB logo in the subway -- it was like one of the first shots you saw on the new film. As someone who has lived in NYC for a few years now, I really love seeing graffiti - I find it to be beautiful so this really struck a cord with me. I've created my own graffiti for myself and for other projects before. The whole GB movie had this kind of DIY-Scrappy Women who get stuff done vibe to it -- so I wanted to pitch a cut and paste kind of rough aesthetic for the soundtrack packaging. I thought it would be really fun to have a fold out poster since people so rarely buy CDs -- why not give them a fun reward and the more little nods to GB I could pack in there, the better!
My supplies were acetate & paper to make stencils, GOLD black spraypaint, KRINK for all the splats & lots of different pens/pencils/xacto knives for the rest of the junk!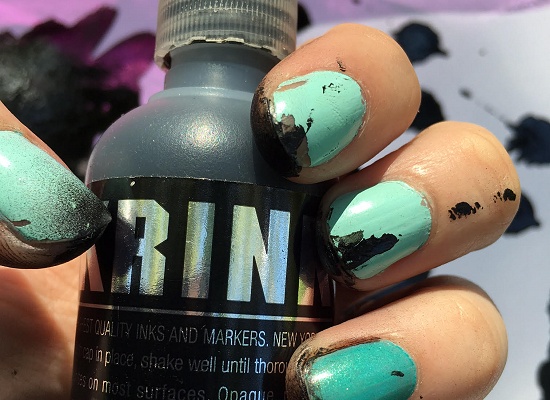 (click to enlarge)
Anne Anecdote: The background texture is an old map of NYC that I found to match the one the girls use in the movie.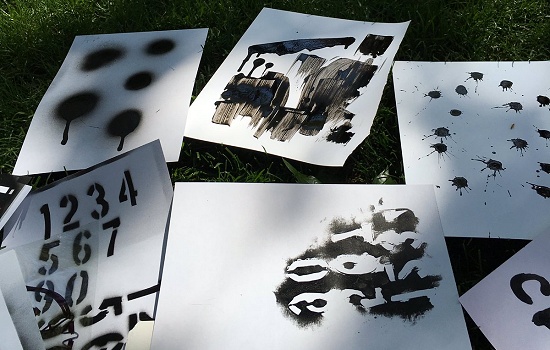 (click to enlarge)
Q:
Were you familiar with Ghostbusters before? Had you seen the original two movies, or either of the animated series (Real Ghostbusters or Extreme Ghostbusters)?
A:
Yes, totally! I have to admit that I saw Ghostbusters later in life but I really enjoyed it - both 1 & 2. I am aware of the animated versions, though I've never watching them -- I'd totally give them a try! I think they really hold up because the humor is timeless and they are really fun movies to watch with your friends. I once went to Lucasfilm to visit an art director of mine and they have the
original Slimer puppet and the Vigo painting
-- which was one of the coolest things to see in person! Practical effects are where it is at!!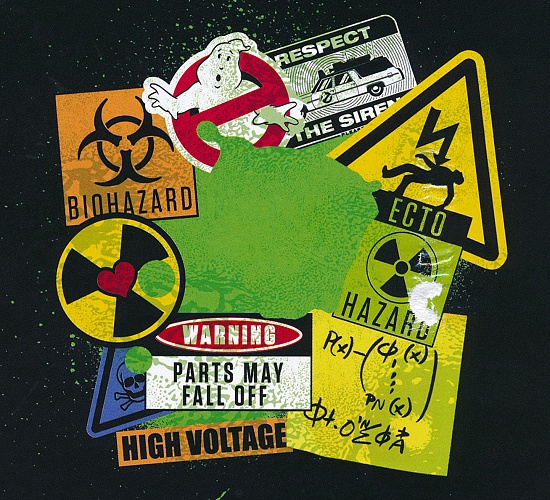 Anne Anecdote: On the tray, the formula on the Post-It note is from a still they gave me, which I zoomed into on to find, what I'm assuming, is something Holtzmann wrote. I ran it by SPE & RCA and they were ok with me including that little Easter Egg. Now if anyone can solve it... is another thing all together!!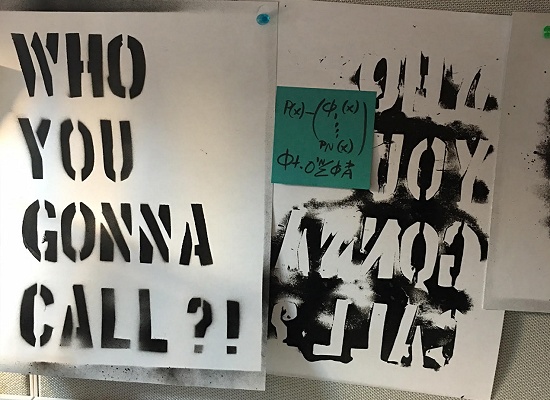 (click to enlarge)
Q:
Have you seen the new Ghostbusters movie? What did you think of it?
A:
I did! I actually really enjoyed watching it. I went with friends and we had a really fun time! I know there was a lot of backlash leading up to the movie, but I thought it was pretty funny and I liked the cameos.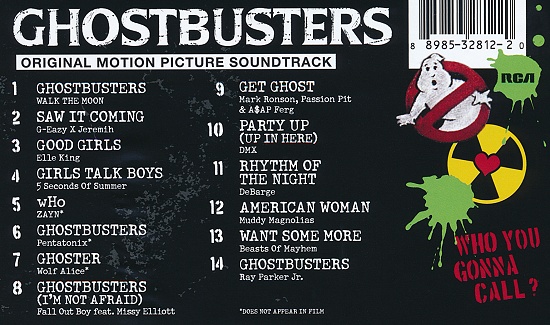 Q:
What future projects do you have in the works that we can look forward to?
A:
Gosh I've been non-stop busy this summer --- look out for a bunch of super fun Christmas projects! As well as
the 1001 Knights Anthology
!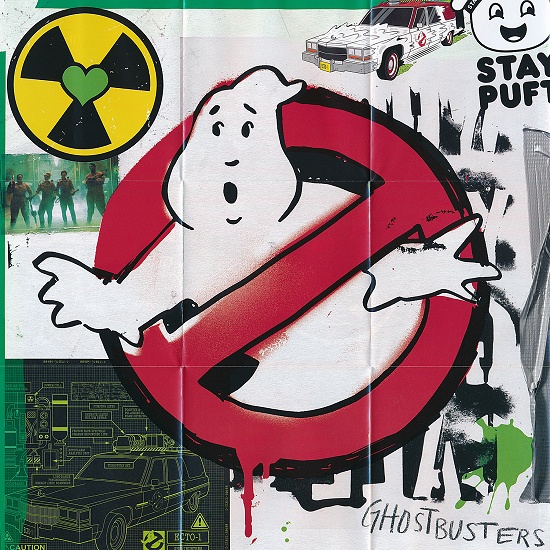 (click to enlarge)
In addition to her work on the Ghostbusters 2016 soundtrack, Annie illustrated the
Star Wars Rebels: Sabine - My Rebel Sketchbook
, which was written by Daniel Wallace - the same guy who wrote the
Ghostbusters: The Ultimate Visual History book
. Amongst her many accomplishments, Annie was
nominated for the Best Recording Package Grammy
in 2014 for her work on
Geneseo's Automatic Music Can Be Fun album
. To learn more about Annie,
check out her website
and follow her on
Twitter
. The Ghostbusters 2016 soundtrack album is available for purchased on
Compact Disc
and
Vinyl
at Amazon. According to Annie, the vinyl is "kind of a remix of elements, with a few new additions". If it's anything like the CD, it's worth picking up. (Behind the Scenes artwork images used in this post were provided by Annie Stoll and used with her permission.)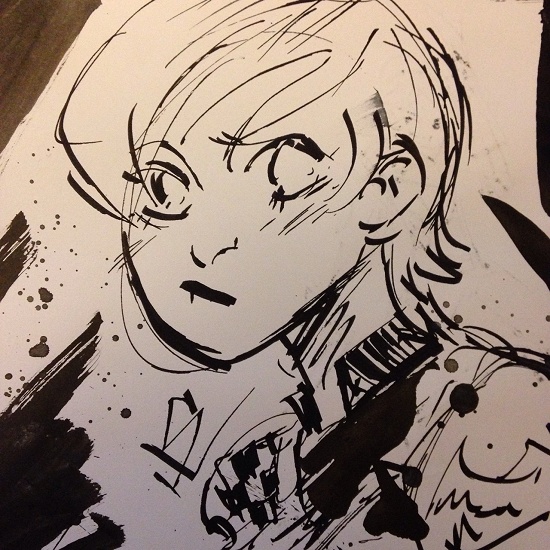 No feedback yet
Leave a comment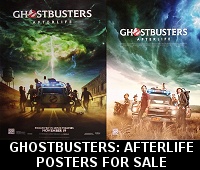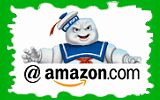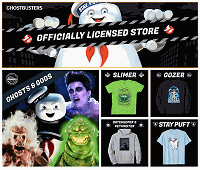 Please be aware that as an Amazon Associate, I earn a very tiny commission from purchases made though the Amazon links on this site.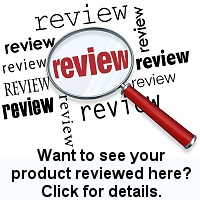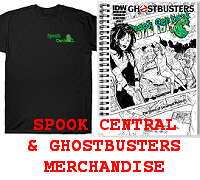 (
MY COMPARISON REVIEW
)
(
AVOID SHIPPINGEASY/STAMPS.COM
)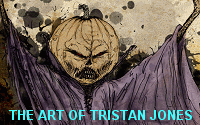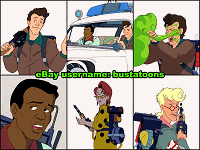 U.S. eBay (Ghostbusters stuff)
U.K. eBay (Ghostbusters stuff)