By Paul Rudoff on Apr. 11, 2008 at 12:00 PM in Wrestling, Audio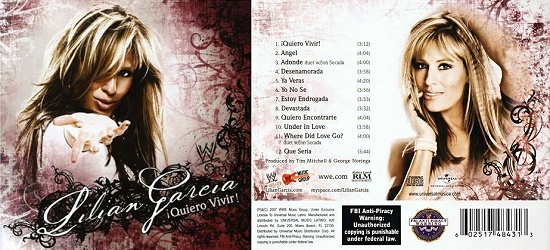 This review was originally written on April 11, 2008
Good Music, But Beware Of The Restrictive Disclaimer - Can't Resell Or Give Away The CD You Bought
I bought the
Lilian Garcia - Quiero Vivir!
audio CD from Amazon in March 2008. Although I don't understand Spanish, I found it to be very enjoyable. Lilian has a great voice, and I wish that she had made a completely English version of this album. Thankfully two of the songs are English translations. Track 10 "Under In Love" is the English version of track 4 "Desenamorada", and track 11 "Where Did Love Go?" is the English version of track 3 "Adonde" (that's the duet with Jon Secada).
The one thing I dislike about the CD is one thing that I have *NEVER* seen on any CD that I've ever purchased. On the outer rim of the CD is this disclaimer: "This CD is the property of the record company and is licensed to the intended recipient for personal use only. Acceptance of this CD shall constitute an agreement to comply with the terms of the license. Resale or transfer of possession is not allowed and may be punishable under federal and state laws. This CD may be watermarked to identify the intended recipient."
It appears that Amazon is selling promo CDs, as this disclaimer pops up in articles about the current case of Universal Music Group (UMG) vs. Troy Augusto (do a Google search for "this CD is the property of the record company" to find more information about the case). Interestingly, Universal Music Latino is the distributor of the CD, though WWE owns the content. However, nothing on the packaging states that the copy Amazon sold me is a promo CD, so I have no idea why it appears on the disc.
Below is an image of the CD so you can see the disclaimer for yourself, and see that the disclaimer isn't presented to the customer until after the purchase has been made and the product has been opened - thus nullifying the "agreement to comply with the terms of the license" because you can't agree beforehand.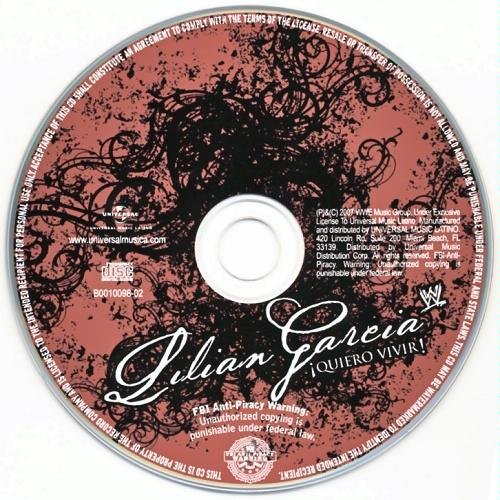 I sincerely hope that this is an error and that Universal Music isn't serious with this disclaimer or they certainly will have killed their CD sales for good.
No feedback yet
Leave a comment