By Paul Rudoff on Jan. 20, 2014 at 8:42 PM in Tributes
In Loving Memory of
Joel Richard Rudoff
July 28, 1944 - January 20, 2014
~~~~~~~~~~~~~~~~
*
Page 1
- Introduction
*
Page 2
- The Funeral
*
Page 3
- A Life In Pictures
~~~~~~~~~~~~~~~~
This is a gallery of all digital photos I have of my father. Some are from a cell phone, so pardon the quality. My father also made a "cameo" in two photos already on Spook Central. In
this Rockefeller Center photo
he's the guy wearing the red/orange jacket standing by the third flagpole from the left. In the
photo I took at the old house right before we evacuated due to Hurricane Sandy
(
original on Facebook
), that's his red jacket and leg on the left side of the photo (he was holding the front door open so I could get a better photo).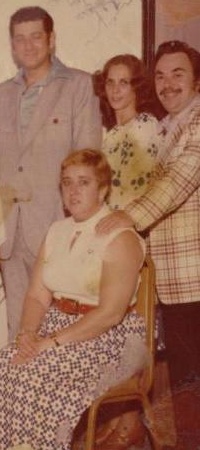 1970s
(my mother is sitting, my dad is on the right, the other two people are my mom's relatives, Stephen and Leona)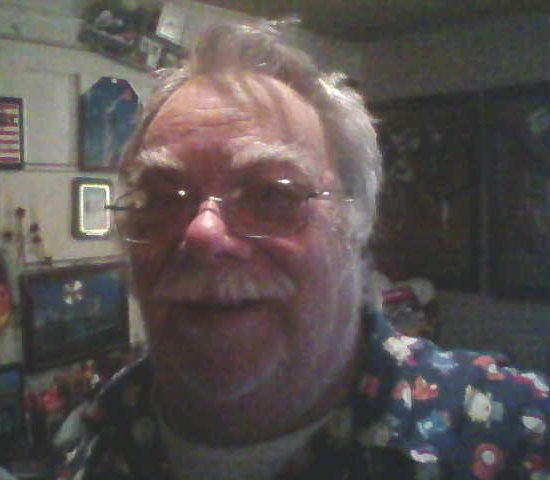 September 10, 2011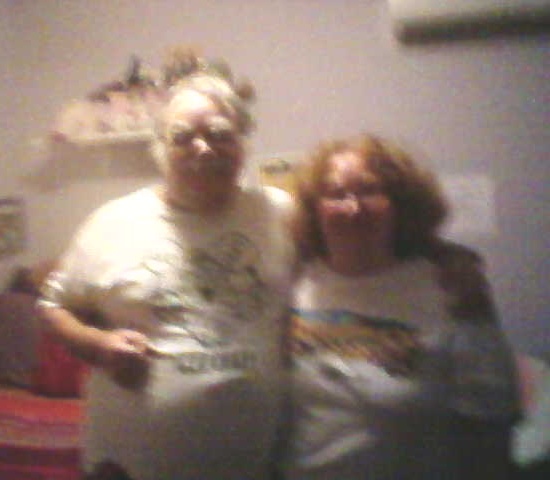 September 18, 2011
(with my sister)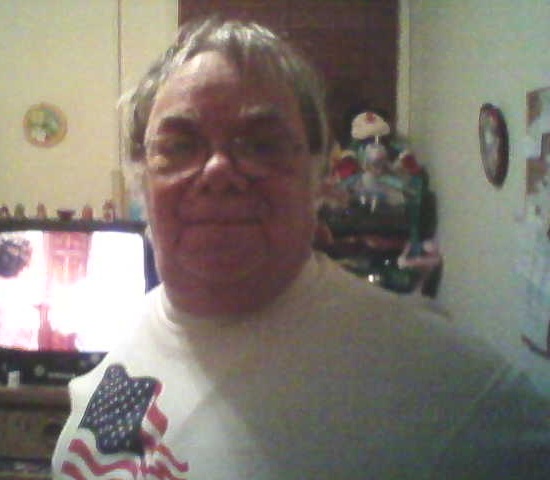 December 2, 2011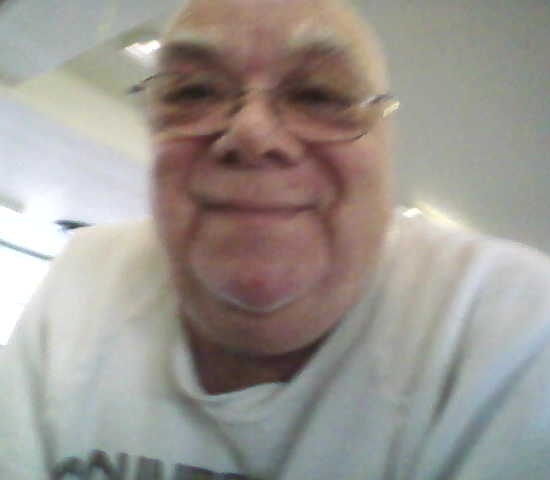 February 1, 2012
September 27, 2012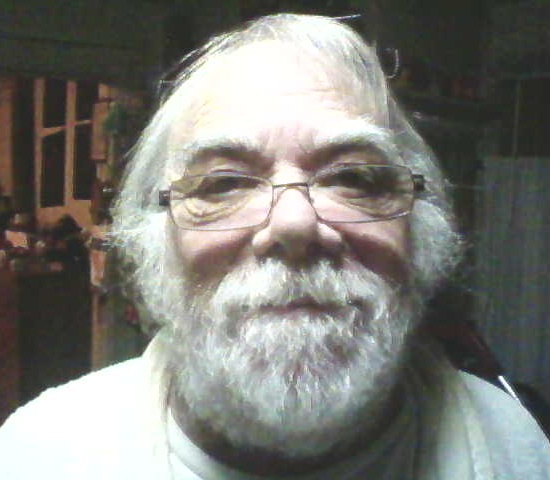 September 27, 2012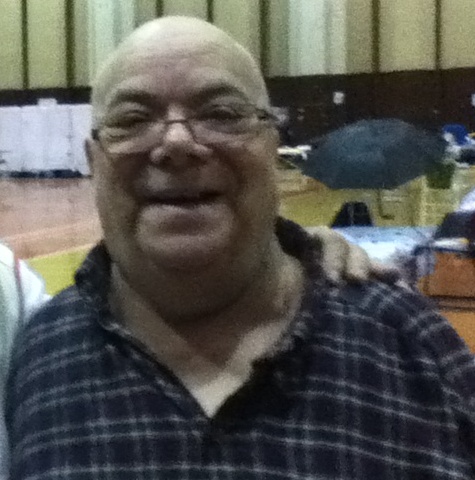 December 10, 2012
(before we left the Red Cross emergency shelter)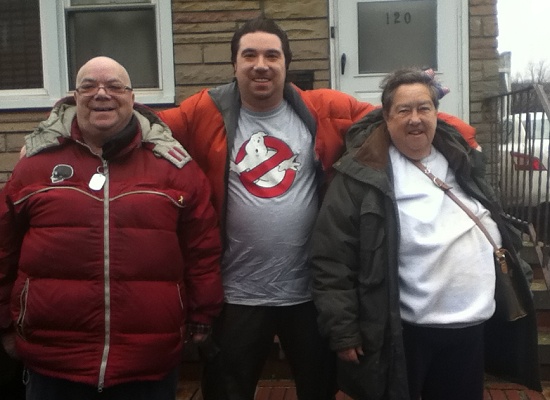 December 10, 2012
(Dad, me, and Mom in front of our new house the day we moved in)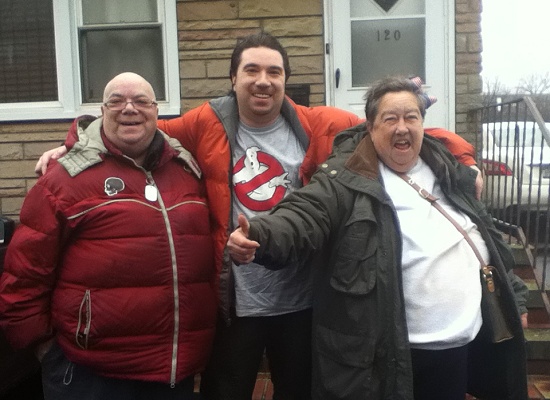 December 10, 2012
(Dad, me, and Mom in front of our new house the day we moved in)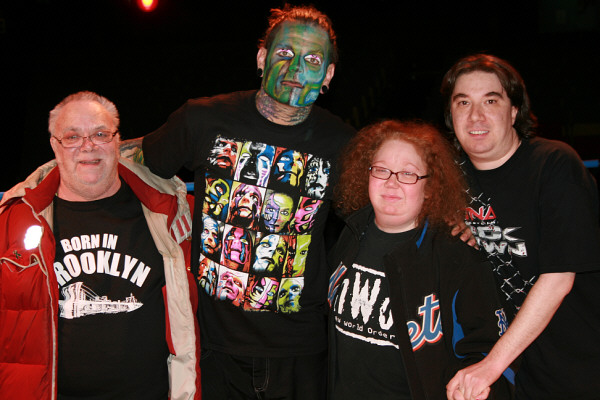 April 5, 2013
(Dad, my sister, and I with wrestler Jeff Hardy at a live TNA Wrestling event)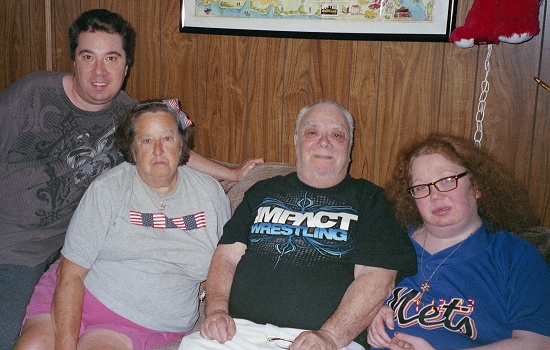 July 12, 2013
(The whole Rudoff clan on my mother's birthday. This would be the last family photo we would ever take.)
In Loving Memory of
Joel Richard Rudoff
July 28, 1944 - January 20, 2014
8 comments
I'm sorry for your loss Paul. Take all the time you need with this. I wish you well and send my sympathies for your loss.


Jan. 20, 2014 @ 13:38
My condolences to you and your family, Paul.
Jan. 20, 2014 @ 21:21
I read all this, and saw all the pictures, I don't know you, and neither knew your father, but i saw a beautiful person in his eyes, and cried for him
i dont know why… sorry for my bad english, i am from argentina, and today I put my thought , and my good intentions, for your father, he realy looks like a great person, that can easily be seeing in his eyes…
I am sorry for your loss.
Jan. 20, 2014 @ 23:08
Comment
from:
Ryan LeClair
[Visitor]
Paul- My absolute sincerest condolences and love. I also know the pain well. I lost my step-father right around New Years. He was 60 and passed from an undetected brain tumor. The man was more of a father to me than my own biological father. He taught me everything I know. From tying my shoes when I was 5, to everything else in-between, with me now being at 30 years old. At first, for awhile, it almost doesn't even seem real. It's hard to understand why such good people have to pass on leave us from this earthly plain. But I have no doubt your father is looking on with a big smile and love. My thoughts & prayers are with you and your family, Paul. God Bless, my friend.
Jan. 21, 2014 @ 03:58
I know some of what you are going through paul, I don't know you but I know your grief. In 2011 my Father passed away, after moving out to Arizona a few years prior after surviving and partially recovering from a stroke. Seeing my father under the effects of a stroke was one of the hardest things I've ever encountered, at that time. My father was on his way to see me to talk to me about something, and on the way to my apartment he had a stroke. I had no idea what was wrong with him and seeing my father like this just made me brain dead. Thankfully my father hit a mailbox on the way and someone called the cops, to which they followed his trail and then came to my apartment and diagnosed him.
He stayed with me a few months after the nurses let him check himself out of the Hospital, instead of explaining that the VA would help to cover his stay.
One day he came home with a camper in tow and told my wife and I he was leaving for Arizona. I physically never saw him again. We talked over the phone several times over the next few years, with him saying constantly he would come home for a visit one day. And he sent me money every month, to which I have no clue why. One day in August of 2010 a Police Officer I'm aquainted with comes to my mother in law's home and says to call my Uncle handing me a piece of paper with a number I'm unfamiliar with, thinking it's my wifes uncle I go in the house, grab my phone and call it. It's my Dad's brother who I've never spoken to in my life. Says my Dad's been trying to get ahold of me, after a brief conversation he hangs up and my Dad calls me, he says he's ready to come home, and I tell him that I'll help him find an assisted living area for him to move into, and that I'll come get him afterwards. My Wife and I immediately begin looking, going to her work and beginning the paperwork and about a week later my Dad calls back and we speak and I tell him it won't be long.
A day later my Uncle calls again telling me the Arizona VA is trying to contact me, giving me a number to call. Which I do, then I'm told they'll return my call as soon as possible. Telling me they're dealing with a critical patient and as soon as they're finished they'll call me right back. They never tell me it's my Dad and that he may be dying. They've had him in the Hospital all day and just now contacting me. A half hour later they call back and tell me my Father passed away while they were trying to bring him back. He passed from complications brought on by pneumonia and bronchitis. I sat on the phone with the Dr. for 2 straight hours crying profusely and talking with the kindest Doctor I've ever heard from. We talk about the most morbid thing I've ever discussed in my life, my Father's last moments.
As the first born child I now have to drive to Arizona from Ohio and take care of my Father's affairs. I tell my Wife when I go back inside who was not born of this man but breaks down in tears because of this man, how he touched her and made her feel. My Father loved my Wife, loved my kids, because of him, I married her. He treated her like she was his daughter. Always asking about my kids, and talking, flirting, teasing my wife.
I have to ask people for money, beg for money from my Uncle so I can drive to Arizona after spending a week with the Hospital and the Funeral Home on the phone or fax machine making arrangements for my Father's cremation. As the VA didn't give my father, who served the entire Vietnam War enough money to have a casket, or shipped home or buried at home in the Arlington Cemetary.
After that I'm off to Arizona, in an unfamiliar, scary territory, talking with all my Dad's aquaintances. Crying my eyes out as these people tell me about my father and how much he talked about me. Going through his personal belongings, I can't take anymore and even before finishing I turn tail and run home.
I'm truly sorry for your loss paul, it doesn't get any better. I eat myself up inside with a lot of guilt and I miss my father terribly every day. I know my Dad loved to talk, to anyone about anything. So maybe our Dads' are in Heaven, watching us and talking to each other constantly. May they have finally found peace

Jan. 21, 2014 @ 05:56
I am so sorry for your loss. I wish you peace.
Jan. 29, 2014 @ 20:55
Leave a comment