By Paul Rudoff on Jun. 11, 2018 at 11:30 PM in Home Video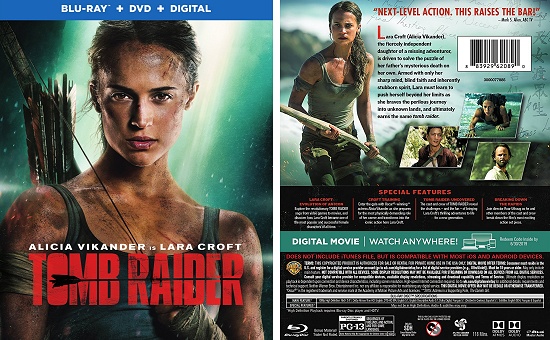 Tomb Raider (2018)
, which comes out tomorrow, is a reboot of the film series that started in 2001 with
Tomb Raider and Tomb Raider: Cradle of Life
. Alicia Vikander takes over for Angelina Jolie as Lara Croft, the heroine of the long-running video game series. Whereas Jolie's Lara was based on the
original series of games
, Vikander's Lara is based on the
2013 game reboot
.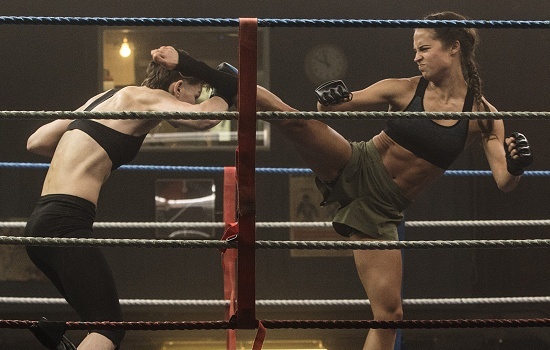 Tomb Raider
(2018) is an origin story featuring a young, a decidedly less busty Lara Croft just starting out in her tomb raiding career. When we first meet her, her father (Dominic West) has disappeared for seven years, leaving her to fend for herself - literally, as we first see her getting an ass whupping in a boxing ring against another strapping opponent. She's making ends meet as a bike courier, racing against her fellow couriers for scraps of money. Yeah, she doesn't have access to her family fortune outright, but it's there waiting for her if she's willing to sign the papers to declare her father legally dead. Reluctantly, she goes to sign, and is given a gift by the executor of the estate: a puzzle her father decreed be given to her upon his death. She solves it, finds his secret workshop, and heads off on a mission to find him.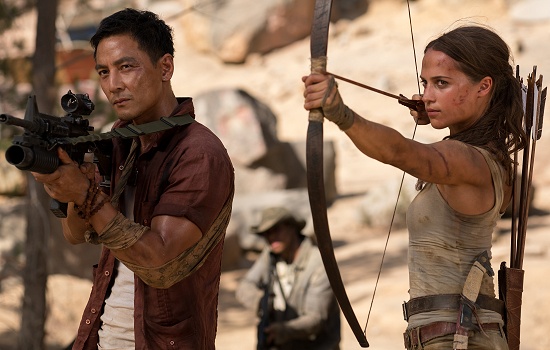 The story moves along at a brisk pace, with no shortage of action, whether it's a boat ride in a raging storm, an escape from a decrepit old World War II bomber plane so as to not go down a waterfall, gun-toating bad guys, or a booby-trapped tomb. Alicia Vikander handles the action quite well, with quite the washboard stomach. As we learn in one of the featurettes, she really got herself into shape for the role. The locations and special effects were breathtaking and looked fantastic in high-definition on Blu-ray. The only part of the movie that I found to be a let down was the finale against the villain, Mathias Vogel (Walton Goggins). In an effort to make it seem more epic, the writers has Lara taking a lot of unnecessary risks when a real person could have ended the fight in two seconds with a sneak attack since Mathias was already in a vulnerable position when Lara found him.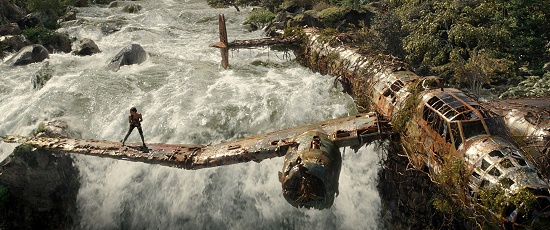 At a runtime of 1:57:50,
Tomb Raider
(2018) is presented in its original 2.40:1 aspect ratio with an 1080p transfer. Picture is crisp and clear with no issues that I noticed. On the audio side, there are three English tracks - Dolby Atmos True HD, 5.1 DTS-HD Master Audio, and 5.1 Descriptive - which are loud and clear, along with French and Spanish Dolby Digital 5.1 tracks. The film contains 12 chapters and includes English SDH, French, and Spanish subtitles. The first print run includes a beautiful slipsleeve.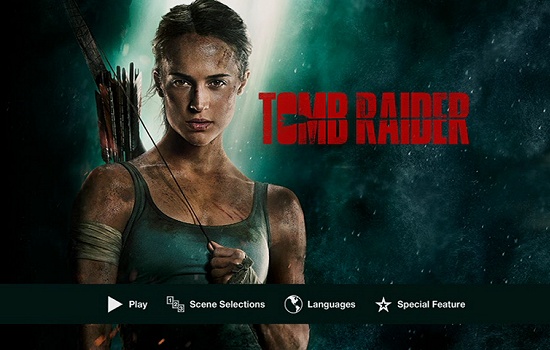 The small selection of bonus features that can be found on the disc are in HD.
Tomb Raider: Uncovered (7:06) - The cast and crew of Tomb Raider reveal the challenges - and the fun - of bringing Lara Croft's thrilling adventures to life for a new generation.
Croft Training (6:06) - Enter the gym with Oscar-winning actress Alicia Vikander as she prepares for the most physically demanding role of her career and transforms into the iconic action hero Lara Croft.
Breaking Down The Rapids (5:34) - Join director Roar Uthaug as he and other members of the cast and crew break down the film's most exciting action set piece.
Lara Croft: Evolution of an Icon (9:53) - Explore the revolutionary Tomb Raider saga from video games to movies, and discover how Lara Croft became one of the most popular and successful female characters of all time.
Also included in the Blu-ray + DVD Combo Pack is a second DVD disc, which only contains the movie and the "Uncovered" featurette - even though it has more boot-up trailers that could have been jettisoned in favor of the rest of the featurettes. The movie on the DVD is presented in its original 2.40:1 aspect ratio with an anamorphic widescreen transfer. On the audio side, there are 5.1 Dolby Digital audio tracks for English, English Descriptive, French, and Spanish. The film contains 12 chapters and includes English SDH, French, and Spanish subtitles.
A Movies Anywhere/Ultraviolet digital copy code voucher is also included in the standard two-disc Blu-ray case.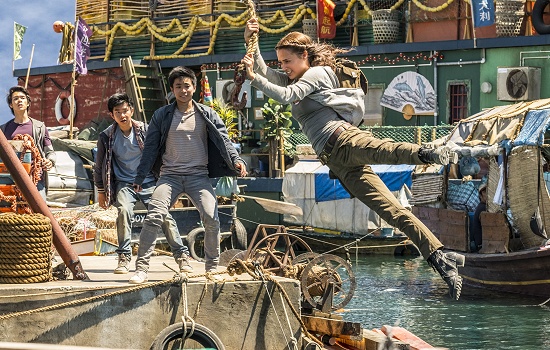 I thoroughly enjoyed the movie, which is available on
Blu-ray/DVD Combo Pack
,
4K/Blu-ray Combo Pack
,
individual DVD (import?)
, and
Digital
. The final act left a little to be desired, but the ending leaves it open for a sequel, and I hope we get one. I definitely want to see more of this Lara Croft. Overall, the Blu-ray/DVD Combo Pack is good, but with only four featurettes (three of which that don't get ported over to the DVD), it is sorely lacking. Where are the trailers, TV spots, still galleries, or even a commentary? There should be more for a big movie like this. That's what holds me back from a "highly recommended" verdict.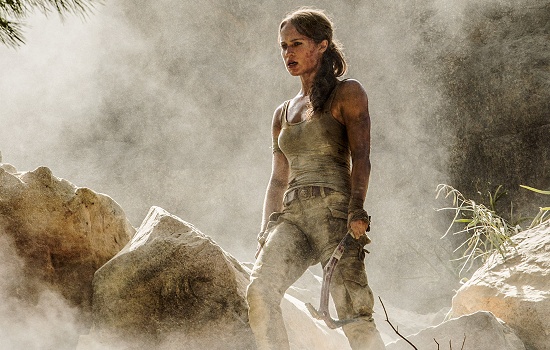 Final Verdict:
Tomb Raider
(2018) is RECOMMENDED to all fans of action movies, video games, and movies with strong female leads.
All images were provided by Warner Brothers. The Blu-ray+DVD Combo Pack has been provided by Warner Brothers for review on this site. More images can be found on
Warner's Flickr gallery
, where you can find over 40 high-resolution images that you can download. Those images have also been uploaded to
The Corner Penthouse Facebook page
, though they are smaller and have been recompressed.
No feedback yet
Leave a comment