By Paul Rudoff on Oct. 12, 2018 at 11:45 PM in Home Video, Animation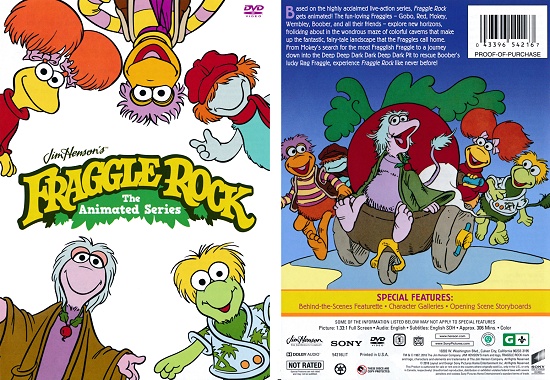 Jim Henson's Fraggle Rock: The Animated Series
is the 13-episode follow-up to the classic live action series. How does it compare? Read on to find out...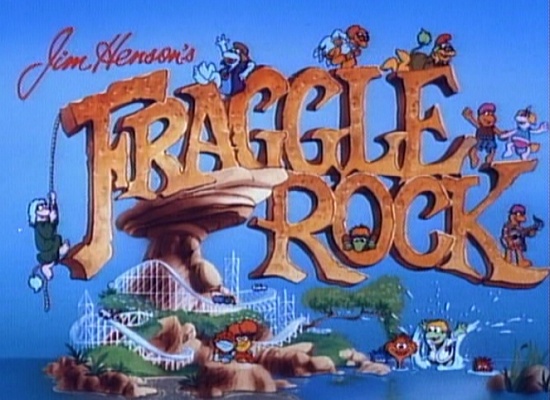 Fraggle Rock
is summed up as such on the back of the case: "The fun-loving Fraggles - Gobo, Red, Mokey, Wembley, Boober, and all their friends - explore new horizons, frolicking about in the wondrous maze of colorful caverns that make up the fantastic, fairy-tale landscape that the Fraggles call home. From Mokey's search for the most Fragglish Fraggle to a journey down into the Deep Deep Dark Dark Deep Dark Pit to rescue Boober's lucky Rag Fraggle, experience Fraggle Rock like never before!"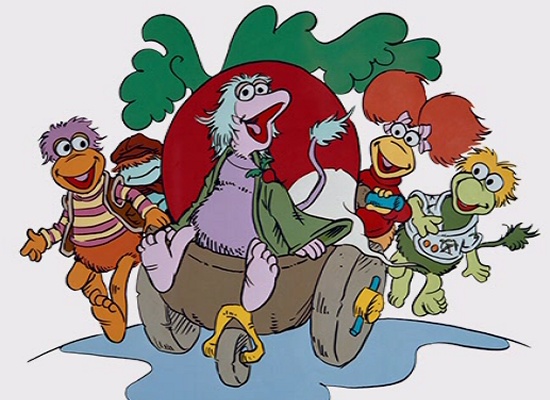 The two-disc set includes all 13 episodes of the series that aired on NBC during the 1987-1988 season.
DISC 1
01. No Fraggle Is An Island (24:20)
02. Big Trouble for a Little Fraggle/Necessity Is the Fraggle of Invention (24:22)
03. The Great Radish Round-Up/Lucky Fargy (24:22)
04. A Fraggle for All Seasons/A Growing Relationship (24:19)
05. The Best of the Best/Where No Fraggle Has Gone Before (24:22)
06. Gobo's Song/Wembley and the Bemble (23:24)
07. Ambassador Gorg/Homebody Matt (23:36)
DISC 2
08. The Great Fraggle Freeze (22:52)
09. Laundry Never Lies/What Boober's Nose Knows (22:55)
10. Mokey's Flood of Creativity/What the Doozers Did (22:55)
11. Red's Drippy Dilemma/Fraggle Babble (22:31)
12. The Radish Fairy/The Funniest Joke in the Universe (23:17)
13. Fraggle Fool's Day/Wembley's Trip to Outer Space (22:56)
From what I've read, the original run of these episodes included bookend scenes with Traveling Matt (Gobo's adventurous uncle) in live-action puppet form, but they are not included here. Other than that, I did not notice any edits, but I suspect that the blackness right after the Marvel Productions logo at the end was originally a Jim Henson Productions logo with Kermit in it that now has to be removed due to Disney owning him. There's a new Jim Henson Productions logo added afterward. That said, runtimes are rather inconsistent, with some running over 24 minutes, and others in the mid-to-late 22 minute range, and a few in the realm of 23 minutes. I don't have any tapes from the original airings to compare to, and the story pairings are different than
what's on the IMDB
, though they match
TV.com
, so I have to take it all at face value.
There are story synopses printed on the inside of the clear case, which is very nice. Most studios these days don't bother going that extra step. The stories are what you'd expect from
Fraggle Rock
, though perhaps a little more basic than its live-action brethren. It's interesting to note that a few of the writers have gone on to bigger things. "The Best of the Best" was written by Chuck Lorre, who at the time was known as the co-writer of the
Teenage Mutant Ninja Turtles theme song
, but is now the big TV producer behind
Two and a Half Man
,
The Big Bang Theory
, and
Mom
(and all of those
vanity cards
). Legendary comic book writer Marv Wolfman - the guy who co-created
Blade
- co-wrote "The Radish Fairy" and "Wembley's Trip to Outer Space". Also, story editor and writer of several episodes, John Semper, would later on go to write the Extreme Ghostbusters episode
"Casting The Runes"
.
The show has an excellent voice cast, too. Bob Bergen as Wembley, Townsend Coleman as Gobo / Architect / Wrench, Barbara Goodson as Red / Wingnut, Michael Laskin as Junior Gorg, Mona Marshall as Mokey / Cotterpin, Patti Parris as Ma Gorg, Rob Paulsen as Boober / Sprocket / Marjory, Pat Pinney as Traveling Matt / Pa Gorg / Flange, John Stephenson as Doc / Philo / Gunge, and Stu Rosen as Storyteller. Many of these names will be instantly recognizable to other Children of the '80s.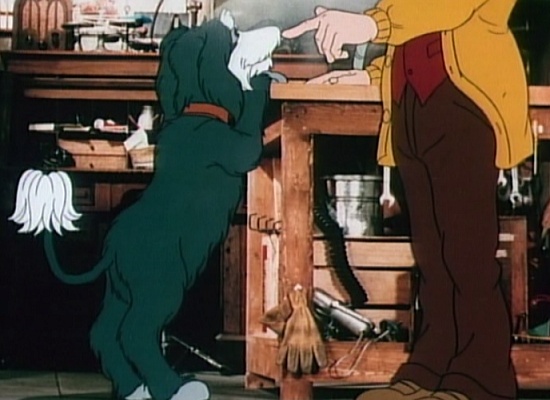 Fraggle Rock: The Animated Series
is presented in its original 1.33:1 (4:3) aspect ratio. On the audio side, there is only an English Dolby Digital 2.0 Stereo track. Only English SDH subtitles are available. Each episode has chapter marks where the commercials would have been placed.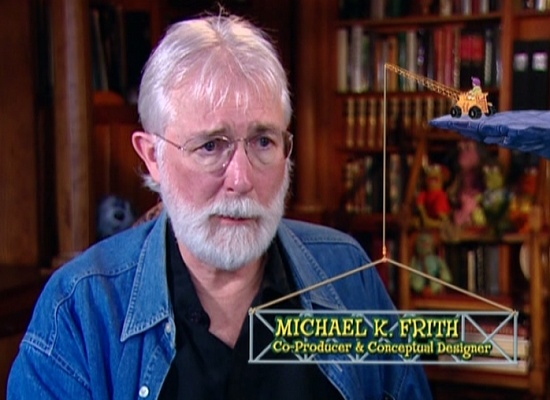 All of the bonus features can be found on disc 2. The featurette is presented in a 1.33:1 (4:3) aspect ratio, and includes English subtitles, while the galleries are all 16:9 anamorphic.
Jim Henson's Fraggle Rock: Animating The Adventures (8:01) - Listed as a "behind-the-scenes featurette", it's really just an interview with co-producer and conceptual designer Michael K. Frith intercut with clips from the show and production art and photos.
Character Galleries (13 images) - Various images of the main characters, mostly against a white background.
Opening Scene Storyboards (21 images) - The complete set of storyboards for the show's opening sequence.
The featurette/interview comes from the
out-of-print 2010 Lionsgate DVD release
, and even includes the original mention of Lionsgate in the end credits. I don't own that release, but from reading the
review at DVD Talk
, it would seem that this new Sony release is, for the most part, a re-release of that eight year old Lionsgate set. English subtitles have been added (for the episodes and the featurette), but character biographies (and perhaps some images) have been removed from the Character Galleries. Menus are different, but that's neither here nor there. Everything else seems to be exactly the same.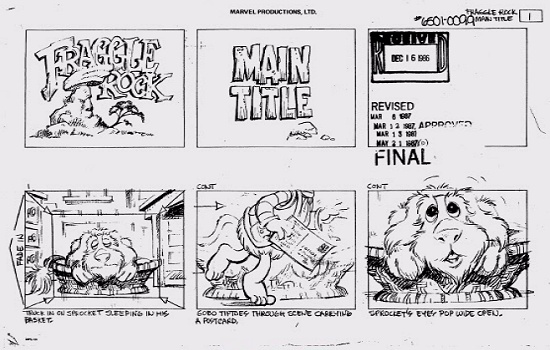 Sony has just put out a few different
Fraggle Rock
releases. There's a massive
Complete Series Blu-ray set
that includes the live-action and animated series, so if you buy that, you don't need this DVD set. On the DVD side of things, the
live-action series
and
animated series
have been released separately, so you'll have to buy both sets if you want everything.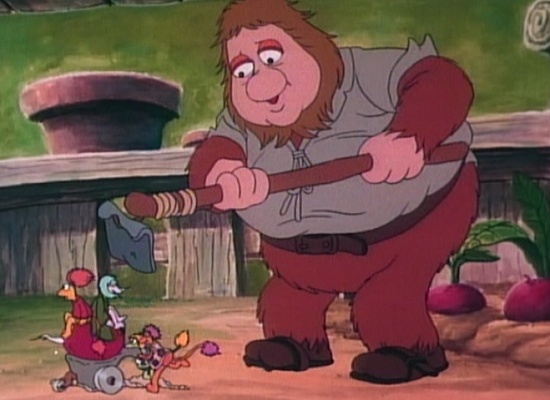 All images were grabbed by me (Paul Rudoff) from the DVDs. More images can be found on
The Corner Penthouse Facebook page
. The DVD set has been provided by Sony for review on this site.
No feedback yet
Leave a comment