By Paul Rudoff on May. 17, 2020 at 8:36 PM in Home Video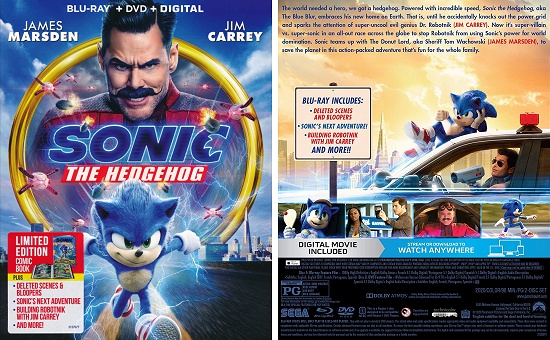 Sonic the Hedgehog
(2020) is the latest video game-to-movie adaptation. Is it any good? Read on to find out...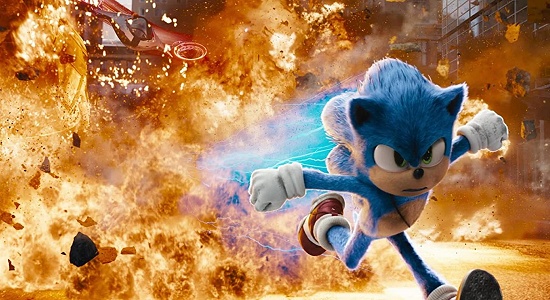 Powered with incredible speed, Sonic the Hedgehog (voiced by Ben Schwartz) embraces his new home on Earth. That is, until he accidentally knocks out the power grid and sparks the attention of super-villain evil genius Dr. Robotnik (Jim Carrey). Sonic teams up with Sheriff Tom Wachowski (James Marsden) in an all-out race across the globe to stop Robotnik from using his unique power for world domination.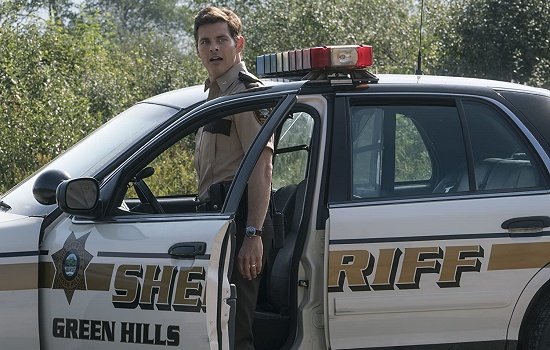 Sonic the Hedgehog
has so many things going against it. It's a movie based on a video game, it's a live-action/CGI "kids movie", the source material hasn't been relevant in years, and the original design for the titular character was terrible. Despite all of this, it succeeds in ways I never would have expected. While it transports Sonic into our "real world", it shows some of Sonic's world and pays respect to the franchise's mythology. This is made very apparent by the fact that the villain is referred to by his original U.S. name, Dr. Robotnik. Us Americans don't have to cringe every time he's called "Dr. Eggman", because he's not - other than one nod late in the film. Watching this film, it feels like I'm watching the same guy who created a "Mean Bean Machine" in my youth, albeit with a slice of ham from Jim Carrey.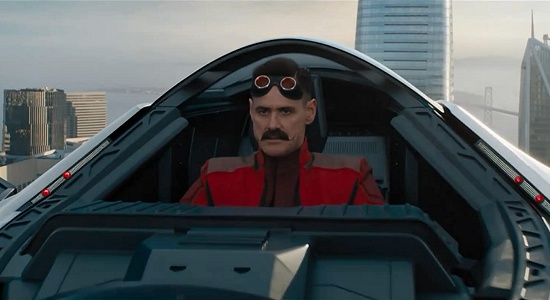 Speaking of cringe-worthy... Most live-action/CGI kids movies made these days make me feel like doing that - especially those based off properties I grew up with as a kid. I'm looking at you,
The Smurfs
and
Alvin & The Chipmunks
. These are "lowest common denominator" films that are filled with juvenile gross-out humor that doesn't need to be there. I am pleased to report that
Sonic the Hedgehog
has none of that. The jokes are funny, and suitable for kids, without alienating the adults who may be watching with them...or by themselves. Yeah, the plot is a bit cliched, but at no point did I feel like the movie was "stupid", or that it felt like a chore to push through to the end. The 90 minute runtime moved along faster than Sonic carrying a turtle.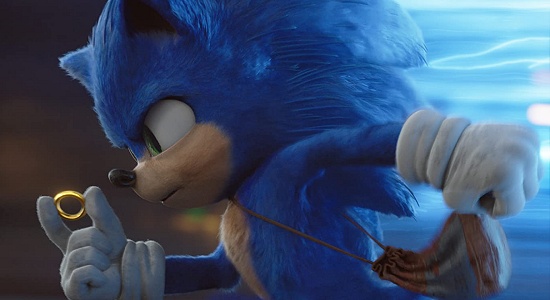 It was kinda weird that Paramount would decide to make a live-action Sonic film since, honestly, I can't recall any recent video games starring the "Blue Blur", other than
Lego Dimensions
back in 2016. Granted, I stopped following his exploits after the original bunch of Sega Genesis games in the early-to-mid 1990s. I own a copy of the
infamous 2006 Xbox 360 remake
, which also saw Sonic interacting with humans; and I have
Sonic Unleashed
and
Sonic Generations
on the Xbox 360, as well; but I've barely touched any of the games, much less know anything of his other "modern" efforts. Whether there was any desire by the public to see a Sonic movie is not the point anymore. The movie has been made, and after watching it, I'm glad it was. It's definitely going to help in getting people to see "video games movies" in a positive light.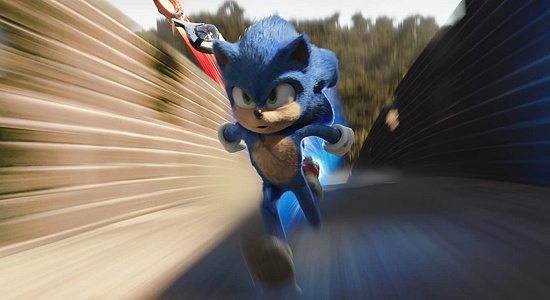 What also helps is that Paramount re-did ALL of the "Sonic" animation after the vocal backlash from
everyone
online after the
first trailer
was released in April 2019 featuring a
more human-like design
. The original design looked like scrawny barely-roadkill with human teeth that were nightmare-inducing. They changed him to be a more rounded figure (real Sonics have curves) with less obvious teeth and big, expressive eyes. It actually
looks
like Sonic the Hedgehog now.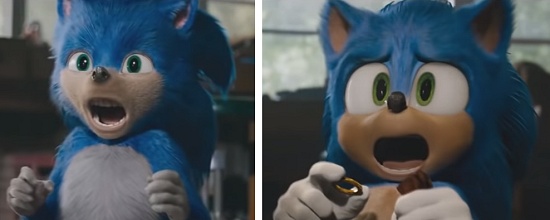 If only Paramount would done something about the voice, so that he would actually
sound
like Sonic the Hedgehog, too. For whatever reason, they chose Ben Schwartz, whom you may have also heard as Dewey on
DuckTales
(2017) and Leonardo on
Rise of the Teenage Mutant Ninja Turtles
(2018). If you have seen any considerable amount of episodes of either of those shows, especially
DuckTales
, Sonic here will sound like Dewey, and not "Sonic" - especially given the character's carefree attitude. Paramount should have gotten Roger Craig Smith (Sonic's official video game voice) or Jaleel White (the original voice of Sonic in the first animated series back in the 1990s) to do the honors here. It's not like mainstream audiences would even know the name "Ben Schwartz", anyway, so there was no point in hiring that "big name" actor. (No disrespect to Mr. Schwartz, but if you're giving all of your characters the "same voice", maybe you should just stick to live-action work.)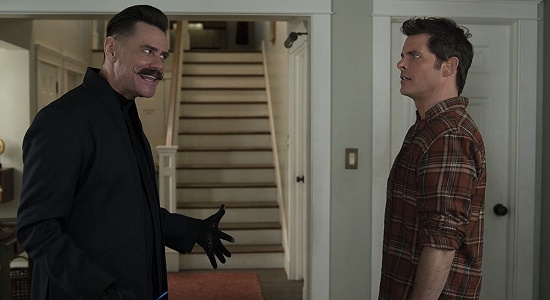 Sonic the Hedgehog
is presented in a 2.39:1 aspect ratio with a runtime of 1:38:53. Audio languages include English, English Descriptive, Spanish, French, Italian, Portuguese, and Swedish. The film includes English, English SDH, Danish, Spanish, French, Italian, Dutch, Norwegian, Portuguese, Finnish, and Swedish subtitles. The first print run includes a beautiful embossed shiny slipsleeve.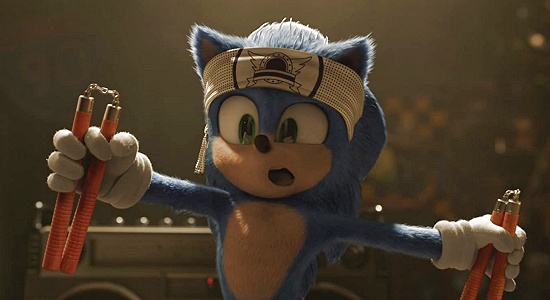 Here's a list of all of the bonus features that can be found on the Blu-ray disc.
Audio Commentary with director Jeff Fowler and the voice of Sonic, Ben Schwartz.
Around the World in 80 Seconds (1:48) - See Sonic's next adventure.
Deleted Scenes (13:23) - Five scenes with an introduction by director Jeff Fowler: "Original Opening", "Super Observant Carl", "Baby Sonic", "Tom and Sonic Have a Chat", and "Rachel and Wade Plan a Date".
Bloopers (2:13)
"Speed Me Up" Music Video (3:43) - performed by Wiz Khalifa, Ty Dolla $ign, Lil Yachty, and Sueco the Child.
For the Love of Sonic (4:00) - Jim Carrey and the cast discuss what Sonic the Hedgehog means to them.
Building Robotnik with Jim Carrey (4:02) - See Jim Carrey bring supervillain Dr. Robotnik to life.
The Blue Blur: Origins of Sonic (6:21) - Explore the origins of the legendary video game character.
Sonic On Set (3:27) - Visit the set with the voice of Sonic, Ben Schwartz.
Also included in the Blu-ray + DVD Combo Pack is a second DVD disc, which contains only the movie (no bonus features at all). The movie on the DVD is presented in its original 2.39:1 aspect ratio with an anamorphic widescreen transfer. Audio languages include English, English Descriptive, Spanish, French, and Portuguese. The film includes English, Spanish, French, and Portuguese subtitles.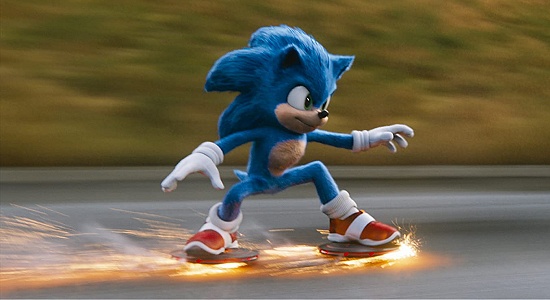 A digital copy code voucher is also included in the standard two-disc Blu-ray case. Shrink-wrapped to the back of the Blu-ray case, inside of the slipsleeve, is a physical glossy comic book entitled
The Adventures of Sonic & Donut Lord
. The physical comic book is only available with the Blu-ray and 4K UHD releases for a limited time only.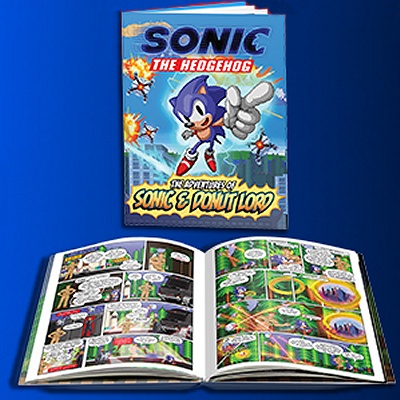 Sonic the Hedgehog
is available on
Blu-Ray + DVD Combo Pack
,
4K UHD Combo Pack
, and
DVD
.
All images were taken from the
IMDB gallery
of the film. The item was provided by Paramount for review on this site.
No feedback yet
Leave a comment