By Paul Rudoff on Dec. 13, 2020 at 9:55 PM in Home Video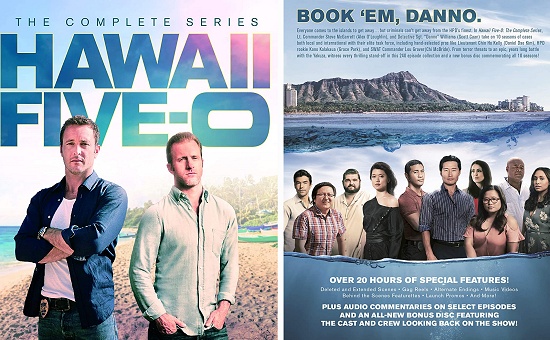 CBS Home Entertainment recently released the
Hawaii Five-0: The Complete Series DVD set
. Read on to find out more about it...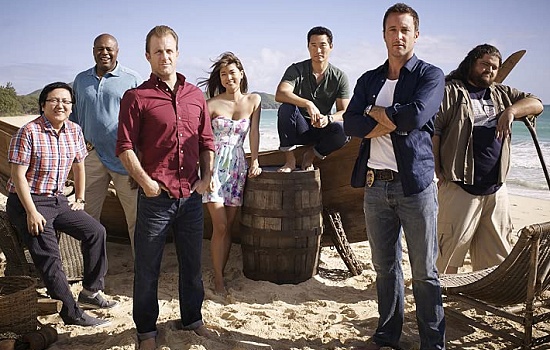 Hawaii Five-0
(2010-2020) is a contemporary take on the classic series about an elite federalized task force whose mission is to wipe out the crime that washes up on the islands' sun-drenched beaches. Detective Steve McGarrett (Alex O'Loughlin), a decorated Naval officer turned cop, returned to Oahu after Hawaii's former governor persuaded him to head up the new team: his rules, no red tape and full blanket authority to hunt down the biggest "game" in town. Joining McGarrett are Detective Danny "Danno" Williams (Scott Caan), a relocated ex-New Jersey cop who is committed to keeping the islands safe for his children; Lieutenant Chin Ho Kelly (Daniel Dae Kim); HPD rookie Kono Kalakaua (Grace Park); Captain Lou Grover (Chi McBride), who formerly headed Hawaii's SWAT unit; Jerry Ortega (Jorge Garcia), the islands' local conspiracy theorist; Tani Rey (Meaghan Rath), a bold, recent police academy graduate; Junior Reigns (Beulah Koale), a former SEAL who comes to McGarrett looking for a job, and Adam Noshimuri (Ian Anthony Dale), a friend with old ties to a deadly crime family. Helping them is Kamekona (Taylor Wily), a local entrepreneur who has his pulse on the Island; Sgt. Duke Lukela (Dennis Chun), a trusted member of the HPD; and medical examiner Dr. Noelani Cunha (Kimee Balmilero). The state's brash FIVE-0 unit, who may spar and jest among themselves, remain determined to eliminate the seedy elements from the 50th state.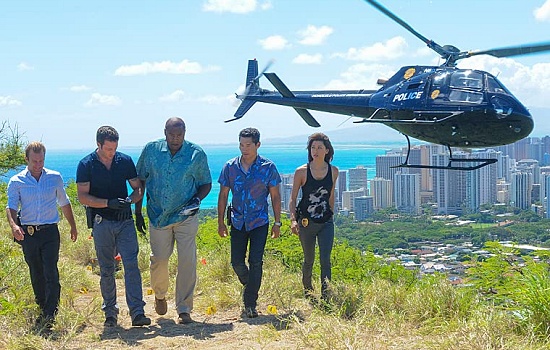 There is so much to love about
Hawaii Five-0
. You get beautiful Hawaiian locations, even more beautiful and awesome women, action and drama that rivals Hollywood motion pictures, great character relationships, witty dialog, and did I mention the women?!? After 10 seasons, you would think the show would get stale, but it doesn't. While I don't know how much of the show was planned out from the beginning, it's commendable that the end of the series circles back to subject matter from the beginning of the series, so that it all feels like one long story.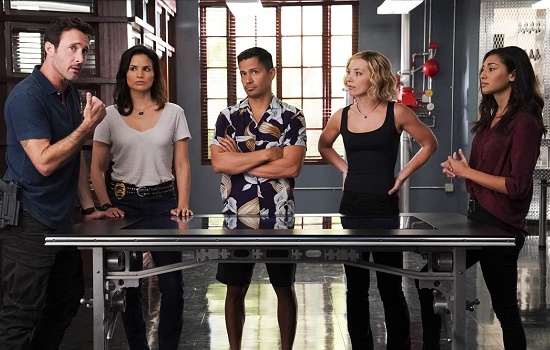 In addition to all 240 episodes of the series, this set includes the crossover episodes with
CSI: Los Angeles
and
Magnum P.I.
, but not
MacGyver
. This may be due to the fact that the
MacGyver
"Flashlight" episode was not a two-parter with the Season 7
Hawaii Five-0
episode "Puka 'Ana", though the events of
MacGyver
are referenced in it, so it should have been included. One episode from the original Jack Lord series is also included: "Hookman". This is one of two episodes that the new series did a remake of. The other one is the original series' pilot ("Cocoon"), which isn't included here.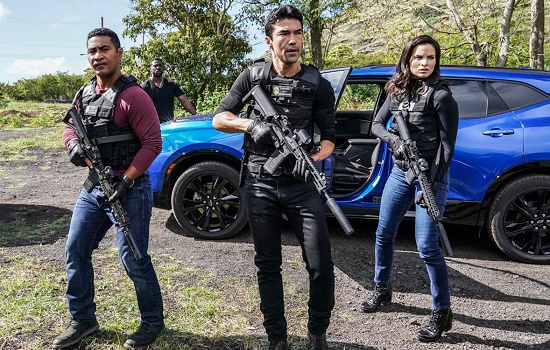 This box set contains all 10 seasons of the CBS series, consisting of a total of 240 episodes, on 60 discs (plus one bonus disc). Each season is on six discs, though the tenth (final) season is on five discs, and the third season is on seven discs. Each disc contains 4 or 5 episodes. Episodes run between 40 to 44 minutes each. I do not know if any of these episodes are edited, as there are no 100% consistent runtimes in any of the seasons. I do believe that all music has been retained, as you not only get the iconic theme song, but you also get
Ray Parker Jr's "Ghostbusters"
and LOTS of other licensed tunes. Most seasons contain 7 chapters per episode, placed in each of the commercial break spots. One of the seasons in the middle (I forgot which one) eliminates the chapter after the show opening. Oddly, there is no Play All option on any of the the discs for any of the seasons.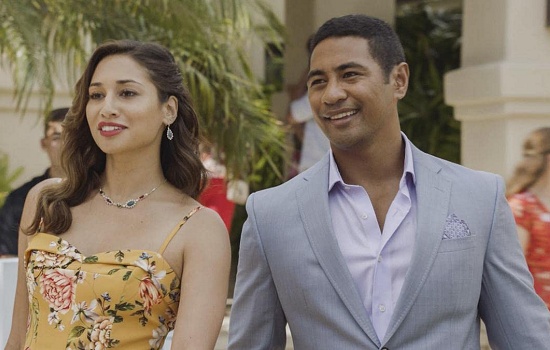 Hawaii Five-0
is presented in its original 1.78:1 aspect ratio in anamorphic widescreen. English 5.1 and English Stereo audio tracks and English SDH subtitles are provided for all 10 seasons. There are additional subtitles in Portuguese (seasons 1-6) and Spanish (seasons 1-4), while French Stereo audio and subtitles are only available for Season 1.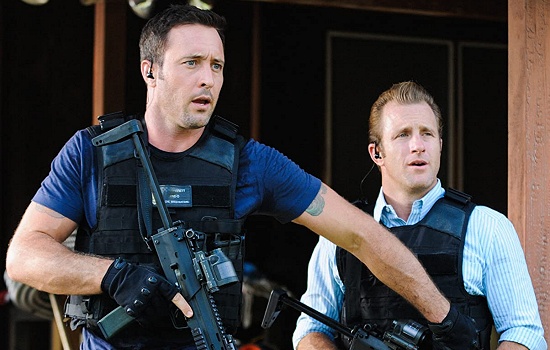 There are OVER 20 HOURS of bonus features spread across all discs. These include audio commentaries, LOTS of deleted scenes, featurettes, gag reels, and music videos. There is also a bonus disc that is exclusive to this Complete Series set. The full list of content can be read in the scan below of the case artwork interior. You can find a text list in
NoRerun's review
.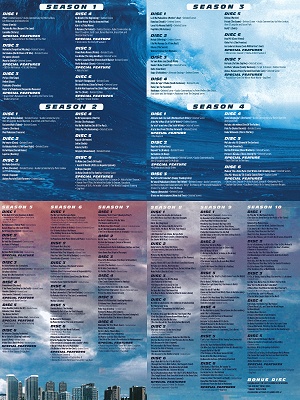 (click to enlarge)
In addition to all of that, I also found a few Easter Eggs. There might be more, as I did not do an exhaustive search. I can't find any information on
Hawaii Five-0
DVD Easter Eggs online, to tell me if there are more than the ones I found, but I find it hard to believe that nobody has found these before.
SEASON 1, DISC 5: Hawaiian Languages (1:27, Title 10) - Go to Episode Selection, highlight "Powa Maka Moana" and press RIGHT (or highlight "Loa Aloha" and press LEFT) to reveal a hidden red question mark, press ENTER.
SEASON 2, DISC 6: Alex & Scott's Partnership (1:14, Title 9) - Go to Special Features, highlight "Gag Reel" and press DOWN (or highlight "Main Menu" and press UP) to highlight the dotted line under the menu, press ENTER.
SEASON 3, DISC 7: Masi Oka Talks Smellovision (0:57, Title 10) - Go to Special Features, highlight "Main Menu" and press RIGHT to highlight the left part of the dotted line under the menu, press ENTER.
SEASON 3, DISC 7: Daniel Dae Kim Talks To The Camera (0:27, Title 12) - Go to Special Features, highlight "Main Menu" and press LEFT to highlight the right part of the dotted line under the menu, press ENTER.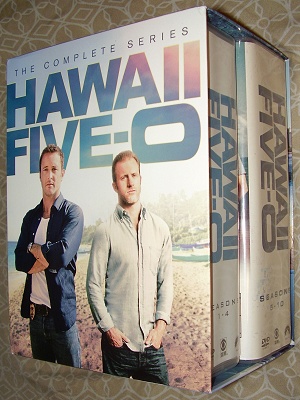 (click to enlarge)
To save space, and costs, CBS went with this overlapping-disc packaging with two completely different cases. Seasons 1-4 are in the standard "CBS/Paramount" thick case, with an inside disc holder that is separate from the case itself, and has two overlapping discs per page. I hate this case, not just because of the overlapping discs, but because it is notoriously hard to get the discs off the holders. Seasons 5-10 are in a wider case that has two disc holders inside, one attached to the front and one attached to the back. Each has multiple discs per page stacked onto each holder. Ideally, I would have liked for each season to be in its own case, with each disc on it's own page. With 10 Seasons and 61 discs, I can understand why CBS went with something much more compact. Also, because the cases have different widths, they don't line up next to each other in the box, with the first case leaving a little bit of a gap with the edge of the box.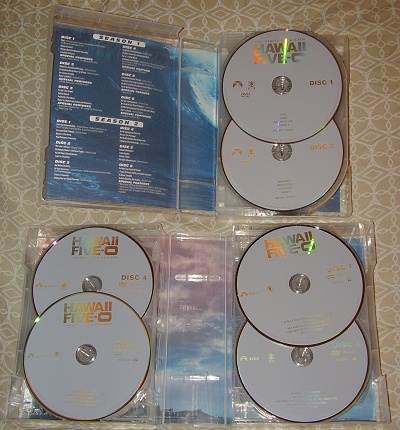 (click to enlarge)
My only real complaint about this set is that
Hawaii Five-0: The Complete Series
is only available on
DVD
. THERE IS NO BLU-RAY RELEASE! That is a cryin' shame.
Hawaii Five-0
is a show that is
meant
to be seen in high definition. There are so many shots of beautiful Hawaiian vistas that DVD does not do justice to. I suspect that the reason why there is no Blu-ray release is because this set is a repackaging of the previous DVD sets with an added bonus disc. For whatever reason, CBS only released
Season 1
,
Season 2
, and
Season 3
on
Blu-ray
. Since they never finished with the remaining seven seasons, those discs don't already exist for CBS to now repackage into a Complete Series set, as they do for DVD. This would have been a great opportunity for CBS to release Seasons 4-10 on Blu-ray for the first time, as I have no doubt that they have HD transfers of every episode ready to be put onto discs, but that costs more money than just re-packaging pre-existing discs.
With DVD as the only option, I highly recommend it with the caveat that a Blu-ray release would be preferred, but that's not an option. Maybe if CBS decides to release the original 1968-1980 series on Blu-ray - it, also, is only available on DVD
here
,
here
,
here
, and
here
- they will see fit to give the 2010 series a complete Blu-ray release as well.
All images were taken from the
IMDB gallery
of the show. This item has been provided by CBS Home Entertainment for review on this site.
No feedback yet
Leave a comment