By Paul Rudoff on Feb. 9, 2022 at 11:30 PM in Books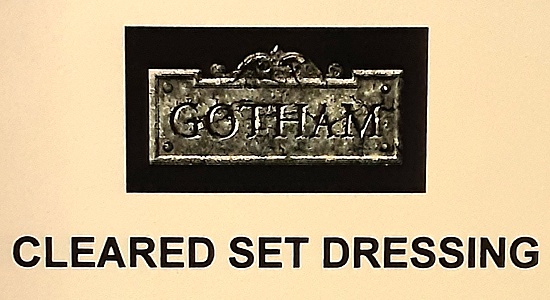 I recently purchased a book that may have been used on the Fox television series
Gotham
(2014-2019). Maybe you can help me figure out if it is seen on screen or not. Read on to find out more...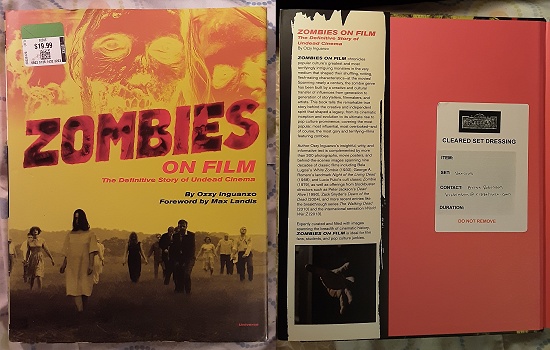 On January 30, 2022, I purchased a copy of
Ozzy Inguanzo's "Zombies on Film" hardcover book
(published 2014) in the MyUnique Thrift Store in Westbury, New York for $9.99; 50% off the store's sticker price of $19.99. Not bad for a book with a MSRP of $40 that appears to be in unread condition! I opened up the front cover and noticed a "Gotham Cleared Set Dressing" sticker attached inside. If I'm reading that correctly, this book was used as set dressing on the television series
Gotham
, which aired on Fox from 2014 to 2019.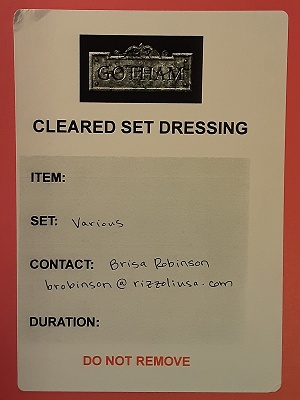 The sticker does not specify what set it was used in, other than "various", or what episode it was used in. The name and now defunct e-mail address of Brisa Robinson is written on the sticker. Initially, I thought that she was the set dresser on the show, but a quick Google search told me (via
her LinkedIn profile
) that she worked in the Publicity department of the book's publisher, Rizzoli International Publications, Inc., from September 2006 to January 2016.
So, that left me to do another search for the show's set decorator, which brought me to
Andrew Baseman
. I contacted him
though his site
, and this was his reply: "Wish I could help you but I don't recall this book. I was the set decorator for the first 3 seasons and ordered cleared books to use as set dressing but I don't believe I requested this title. It could have been used as a prop or as set dressing in season 4 or 5 after I left."
If the book
was
used on the show, it would likely have been in Seasons 1 or 2. I base this guess on four facts: The book was released on September 23, 2014. The show premiered a day earlier on September 22, 2014. Brisa left Rizzoli in January 2016 (as per LinkedIn). Season 2 ended on May 23, 2016. Of course, the book could have been held in the "Gotham" prop department for the remainder of the series, so my guess isn't 100% solid.
Are there any
Gotham
superfans who may remember seeing this book on the show? Perhaps it was one of many sitting on a bookshelf in a library; maybe the library of stately Wayne Manor. If that ends up being the case, it is likely that only the spine of the book was seen. Below is a photo showing the entire front, back, and spine, which should stand out among a shelf full of books.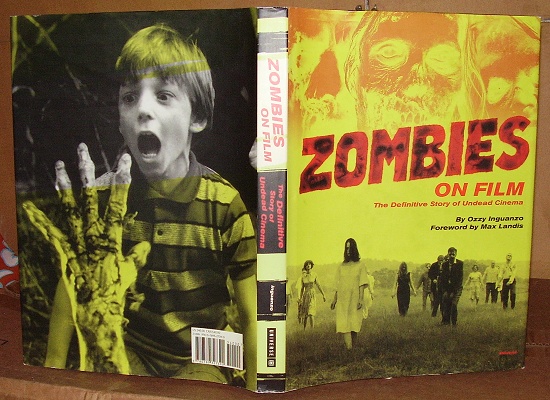 I would really like to know what set(s) this book was placed in and what episode(s) it might possibly be seen in?
No feedback yet
Leave a comment