By Paul Rudoff on Apr. 7, 2023 at 11:50 PM in Wrestling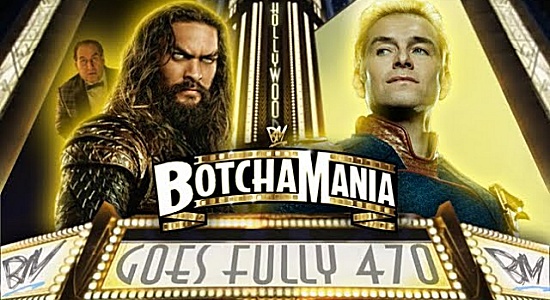 Botchamania is my favorite wrestling comedy series, which I've
written about many times
already. The series spotlights goofs (aka "botches") in wrestling programs. In the latest episode, Botchamania #470 (March 29, 2023), a commentator botch that I spotted was used. Read on to find out more...
When you get to the 7:00 mark, you will see a clip from the March 13, 2023 episode of WWE
Raw
featuring a match between Kevin Owens and Solo Sikoa. After Owens puts Sikoa through a row of metal folding
chairs
, commentator Kevin Patrick remarks, "Split apart by the tables."

The WWE clip, which was taken from a fan video so as to avoid a YouTube copyright strike from using WWE-produced footage, is followed by a clip of the
recently-deceased Lance Riddick
on
The Eric Andre Show
.
While I'm not credited in the video itself, Maffew gave me credit (as Spook Central) in the YouTube video description, with Spook Central's address listed underneath.
After watching the full episode #470 below, go check out Botchamania on
Facebook
(req. login) and
Twitter
, and buy something from
the Botchamania Shop
- such as a non-breakable little, tiny table.
Finally, if you've never seen the (so far) unused Botchamania Endings I created,
check them out here
.
IMPORTANT:
Since it is very likely that the Botchamania episode embedded in this article will be taken down by Youtube, because WWE doesn't understand Fair Use, be sure to visit the
unofficial video archive
to view this episode and many more, past and present.
No feedback yet
Leave a comment