By Paul Rudoff on Oct. 24, 2023 at 3:00 PM in Home Video, Horror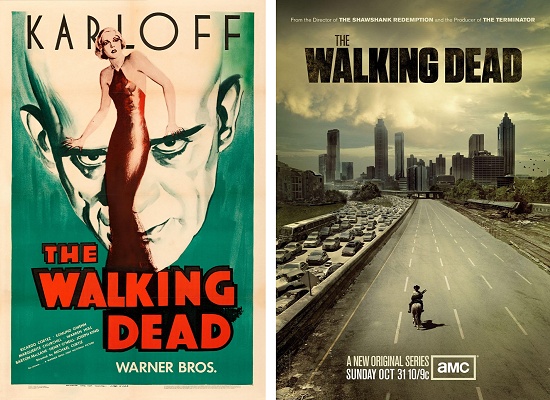 There are many movies and/or television programs that have the same title, but are completely different from each other. Usually, it's just a common word or phrase, such as
The Awakening
. However, there are instances where a title will become iconic in pop culture from its use in a later production, causing the original production to become a forgotten relic. I thought it would be fun to write
a series of comparison reviews
looking at two such movies and/or television programs.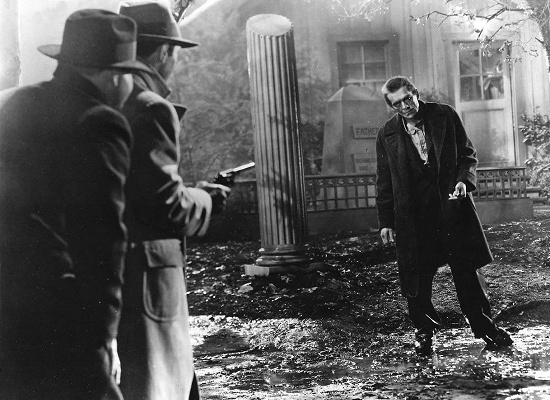 The Walking Dead (1936)
- Running just a bit over an hour, this feature stars Boris Karloff (aping his famous
Frankenstein
role) as ex-con John Elman, who is framed for the murder of the judge who originally convicted him. Minutes after he is executed via the electric chair, the warden is given evidence proving his innocence. Since it is too late to stop his death, scientist Dr. Evan Beaumont (Edmund Gwenn - eleven years before his role as Kris Kringle in
Miracle on 34th Street
) resurrects him using machinery that clearly came from Dr. Frankenstein's yard sale. The walking undead Elman visits all of the mobsters who were responsible for framing him. He doesn't actually kill them, per se, as each mobster just happens to suffer a deadly accident while in his presence; getting hit by a train, falling out of a window, and so on. The head mobster eventually finds Elman in a cemetery, where he makes sure that he stays dead permanently.
The Walking Dead (2010-2022)
- Based on
the graphic novel of the same name
, this television series is about Rick Grimes (Andrew Lincoln) and other survivors of a zombie plague who rebuild society while dealing with "walkers" and the even deadlier humans that now comprise the new civilization. To say that this show was a success would be an understatement. In addition to running for 12 years, it spawned
six
spin-off series that continue the story of these characters that was never concluded in the parent series:
Fear the Walking Dead (2015-2023)
,
World Beyond (2020-2021)
,
Tales of the Walking Dead (2022)
,
Dead City (2023-)
,
Daryl Dixon
(2023-), and
The Ones Who Live
(2024-). There is no end in sight for this franchise.
The Walking Dead (1936)
is only available on DVD as part of the 4-movie, 2-disc
"Karloff & Lugosi: Horror Classics" DVD set
with
Frankenstein 1970
,
You'll Find Out
, and
Zombies on Broadway
. Be sure to buy the 2009 release, as it has factory-pressed discs. The
2018 "Archive Collection" re-release uses recorded DVD-Rs
, as per
DVD Compare
.
The Walking Dead (2010)
is available on
Blu-ray
. Purchase links for the graphic novels and spin-off series are given in the review paragraph above.
No feedback yet
Leave a comment