By Paul Rudoff on Feb. 9, 2015 at 8:29 PM in Filming Locations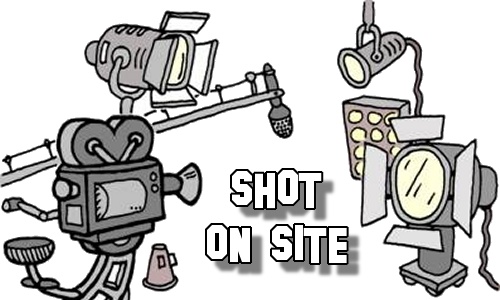 Here I am again with the (should be) final Shot on Site article about the Disney XD series "Crash & Bernstein". This one is about a location that has appeared in so many different movies and TV shows, that I recognized it as soon as I saw it.
In the Crash & Bernstein episode "Double Header" (August 11, 2014), much like many of the other episodes, the kids go to school.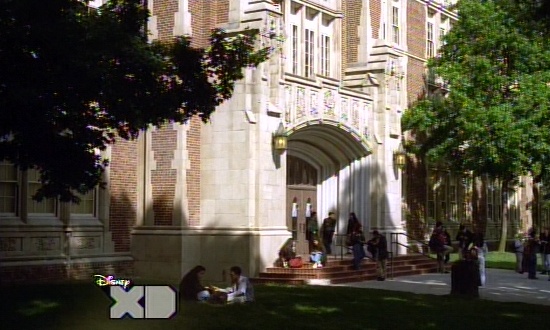 The exteriors of the school are
John Marshall High School
at
3939 Tracy Street, Los Angeles, CA 90027
.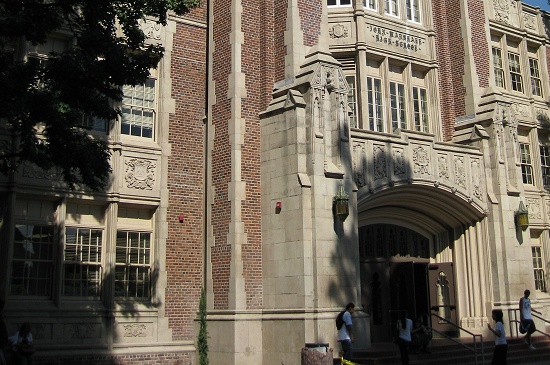 (photography by Lindsay Blake, August 2008)
I would bet that these shots are stock footage, and not done exclusively for Crash & Bernstein. Here we see John Marshall's auditorium.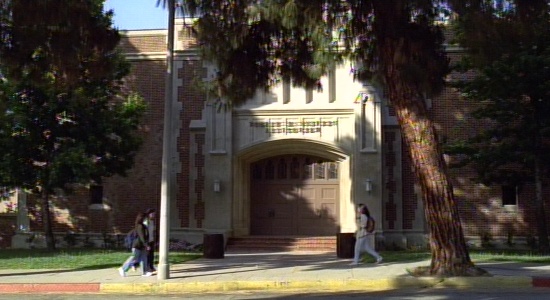 Which looks exactly the same in real-life (minus a pole in the way).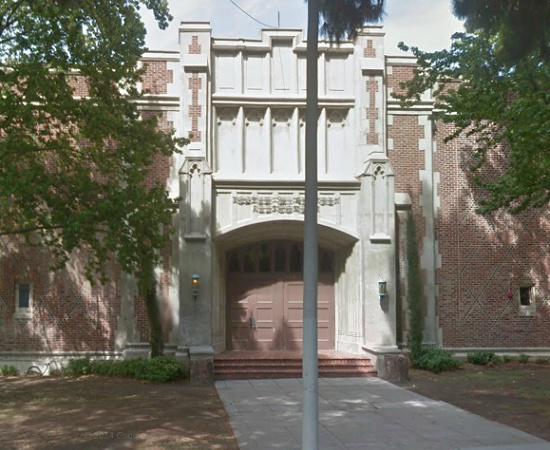 (Google Maps photography, July 2014)
John Marshall High School has also appeared in Buffy the Vampire Slayer (the theatrical film), Bachelor Party, Boy Meets World, The Wonder Years, A Nightmare on Elm Street, Can't Hardly Wait, Supernatural, The Suite Life of Zack & Cody, Pretty in Pink, Zapped!, Like Father Like Son, Girls Just Want to Have Fun, iCarly, and many MANY more! For more information, check out the following links:
*
Lindsay Blake's I Am Not A Stalker
*
iCarly Wiki
*
About.com
For more information about non-Ghostbusters filming locations, be sure to check out the
rest of this site/blog's Shot On Site articles
. For Ghostbusters filming locations, check out
Spook Central's Filming Locations page
(Shot on Site articles are linked off the individual pages).
2 comments
Thanks for letting me know, Jim. The erroneous mention of Raiders has been removed. - Paul
Aug. 13, 2018 @ 20:57
Leave a comment