By Paul Rudoff on Apr. 16, 2019 at 8:43 PM in Home Video, Animation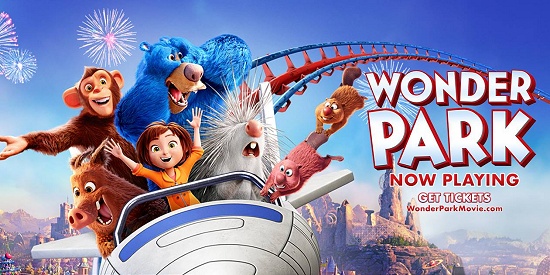 This past weekend, I went to the theater to see two movies with my sister as an early birthday present for her.
Shazam!
was an excellent, light-hearted superhero film that is best described as
Superman
meets
Big
.
Wonder Park
was something else entirely. What exactly is it? Read on to find out...
I saw the
Wonder Park
trailer a few months ago, and it made the film look like a fun little coming of age story about a spunky girl inventor who finds that the theme park and animals she created in her vivid imagination have magically come to life.
That's what I expected when I paid my $12.50 to the local Regal cinema. What I got was something not even worth half that amount.
To best describe the film, I will have to spoiler the only major plot point in it. That said, while I'll toss up a
SPOILER WARNING
from here on, it should be noted that the movie doesn't really play upon this plot point, so there's not much to spoil.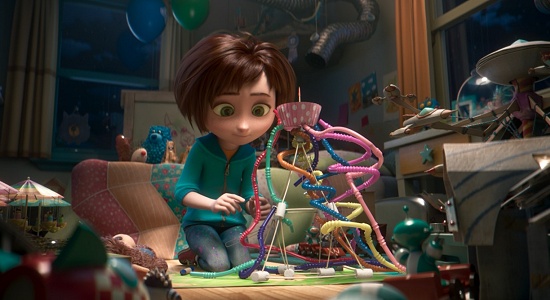 The story centers around June (voice of Brianna Denski) and her mother (voice of Jennifer Garner), who share a very close bond with each other. June seems to be around twelve years old, and since she was six, she and her mother have played together, creating an imagined amusement park named Wonderland, which are run by a group of anthropomorphic animals. Mom eventually gets Cancer, and has to go away to a treatment center, leaving June and her father to take care of themselves. As time passes, June becomes disinterested in Wonderland, and puts away the toy "model" that she and her mother laid around the house. En route to Math camp over the summer, June escapes into the woods, where she finds that her imagined amusement park is very real, and so are its animal caretakers. However, the park is rundown, with a literal dark cloud hanging over it, signalizing the eventual demise of the park. It's up to June and the animals to fight the possessed stuffed dolls named "Chimpanzombies" (which look and act nothing like "zombies") that have over run the park, and try to get it back into operation.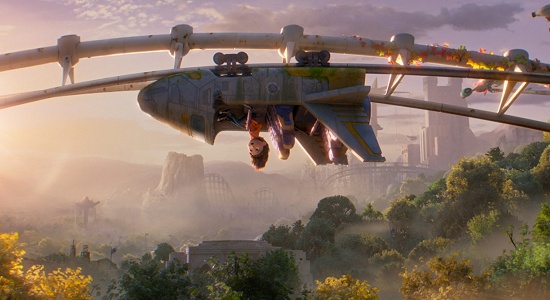 After reading that rather detailed plot summary, you may have realized that the trailer, and none of the ads that have been shown on TV, mention the plot point of the mom getting Cancer. That kind of misleading advertising will, undoubtedly, lead to some parents having to have a conversation with their kids that they were totally not expecting. I'm not going to tell you whether the mom lives or dies, but seeing as how it's a bright colorful kids movie, you can probably figure it out.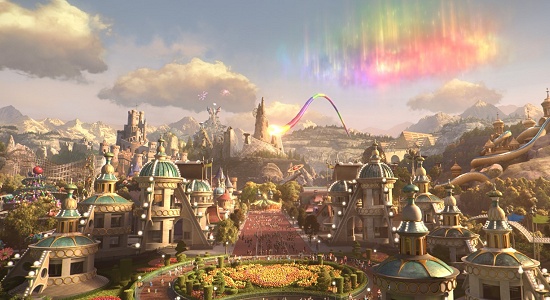 Once you learn that mom has Cancer, and that June runs away because she's obviously grieving, it becomes pretty clear what the rest of the movie is an allegory to. The one thing this movie is not is subtle. Knowing that, adults watching may expect for the movie to have a lesson of some sort. I kept hoping that the movie would go somewhere, but it never did. Sure, there's the expected "happy ending", but it all felt rather pointless. This movie is a prime example of one that could best be described as a "waste of time".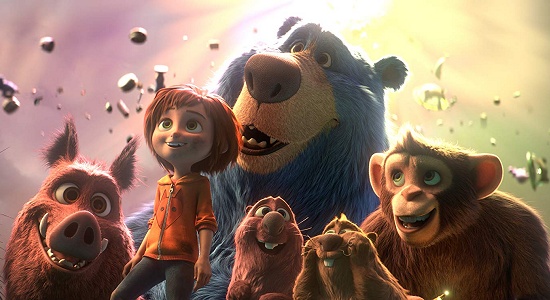 While I did chuckle a few times at the antics of the porcupine (voice of John Oliver), there is absolutely nothing to enjoy here. It's all so bland and boring. Heck, as I write this, I can't even remember the names of the main animals, only what types of animals they were: warthog, porcupine, monkey, big blue bear, and a couple of beavers. They are completely devoid of any notable personalities. The same could be said of the performances by the
"big name cast"
, which also includes Mila Kunis, Kenan Thompson, Ken Jeong, and Matthew Broderick. Why hire "names" when they bring nothing to the table? The only instantly recognizable voice for me was voice acting veteran Kath Soucie as bus counselor Shannon.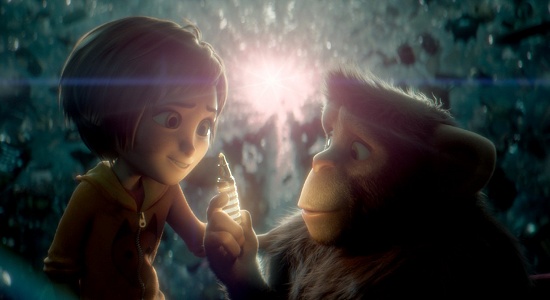 Maybe the film would have been a bit better if Paramount went with a real cast of voice actors instead. Then again, that still wouldn't have done a thing for the story...or lack thereof. There really is no plot to speak of. Sure, stuff happens at the "park", but you can likely surmise that that isn't of any consequence. I'm kinda hinting around how the movie ends because a review shouldn't spoil the movie, but you've likely figured it out already and realized that the destination isn't worth the journey.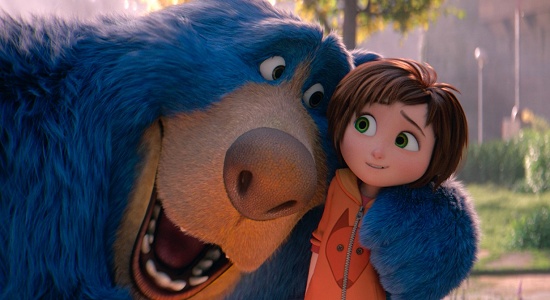 So, why, you might ask, does this film exist? Primarily to give Nickelodeon a "brand" to
build a TV show
around. In that case, don't waste $12.50 like I did to see this in the theater, or spend more to eventually own it on
Blu-ray
and
DVD
, just wait a few months and waste your time watching it at home for free (or however much you already pay for Nickelodeon).
No feedback yet
Leave a comment