By Paul Rudoff on Feb. 4, 2020 at 10:05 PM in Home Video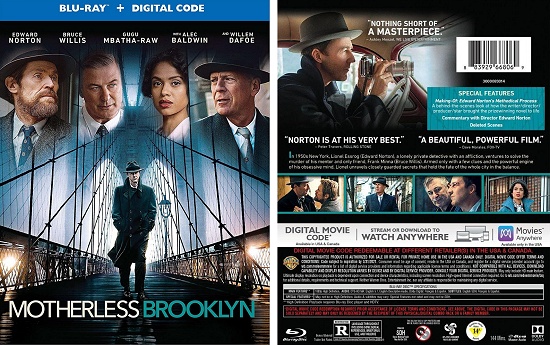 Motherless Brooklyn
is a film noir murder mystery from actor-writer-director Edward Norton. Read on to find out more...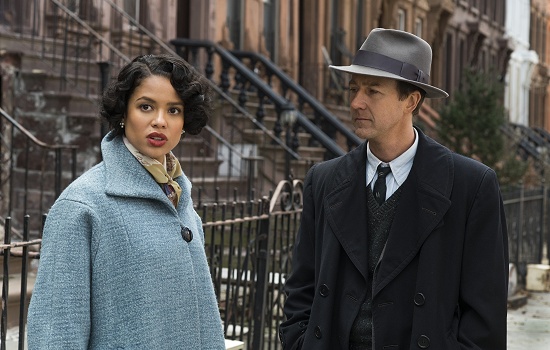 Motherless Brooklyn
is the tale of an orphaned New York City borough and its longing to find its parents. Just kidding. Taking place in 1950s New York,
Motherless Brooklyn
is about Lionel Essrog (Edward Norton), a lonely private detective with an affliction, who ventures to solve the murder of his mentor and only friend, Frank Minna (Bruce Willis). Armed only with a few clues and the powerful engine of his obsessive mind, Lionel unravels closely guarded secrets that hold the fate of the whole city in the balance.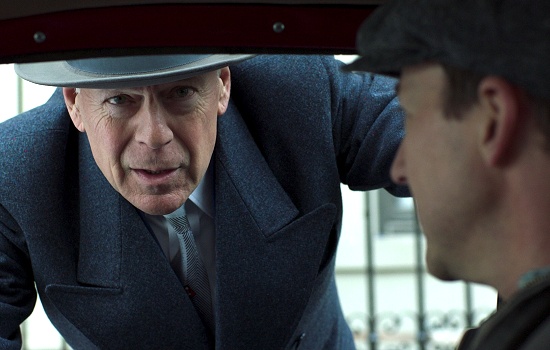 It took Edward Norton 20 years to bring
Jonathan Lethem's award-winning 1999 novel of the same name
to the big screen. He made a lot of changes to it, not the least of which was setting it in the 1950s instead of modern day. I never read the novel, so I can't say what was changed, and whether it was for the best or not. I can only comment on what's in the almost two-and-a-half-hour movie, which is a lot.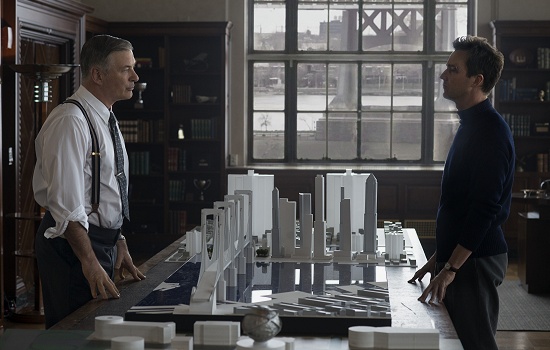 The movie plays out like
Chinatown
meets
Monk
, only Lionel's Tourettes and OCR afflictions are far worse than Adrian Monk's. I was thoroughly engaged by the story and it's many twists and turns. The performances are exceptional all around, with Norton being the standout. The jazzy score is also worth a mention, and thankfully, a
soundtrack album
is available. Ghostbusters fans will also be interested in seeing the
New York Public Library
and
Washington Square Park
in the film, along with Ghostbusters (2016) actor
Michael Kenneth Williams
in a role that doesn't waste his talents.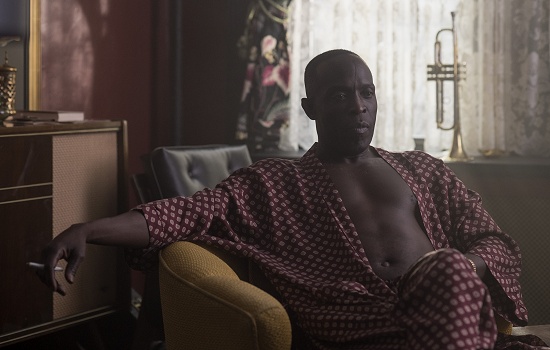 Motherless Brooklyn
is presented in a 1.85:1 aspect ratio with a runtime of 2:24:21. Audio is presented in English (DTS-HD Master Audio 5.1) only. The film includes English SDH, Spanish, French, and Portuguese subtitles. The first print run includes a beautiful slipsleeve.
Here's a list of all of the bonus features that can be found on the Blu-ray disc.
Audio Commentary with writer-director Edward Norton
Making-Of: Edward Norton's Methodical Process (9:38) - A decent, albeit short, featurette with comments from Edward Norton, Bobby Cannavale, Alec Baldwin, Willem Dafoe, Gugu Mbatha-Raw, and others.
Deleted Scenes (5:19) - Four short scenes, all with Lionel Essrog (Edward Norton's character).
A digital copy code voucher is also included in the standard Blu-ray case.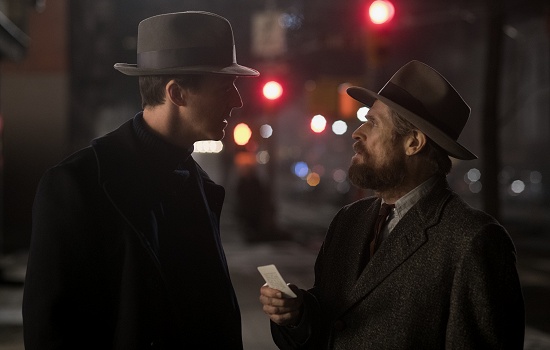 Motherless Brooklyn
is available on
Blu-ray
, and
DVD
. Also available is
Jonathan Lethem's 1999 novel
and the
movie soundtrack album
.
All images were taken from the
IMDB gallery
of the film or were
provided by Warner Brothers
. The item was provided by Warner Brothers for review on this site.
No feedback yet
Leave a comment