By Paul Rudoff on Jan. 22, 2021 at 2:34 PM in Home Video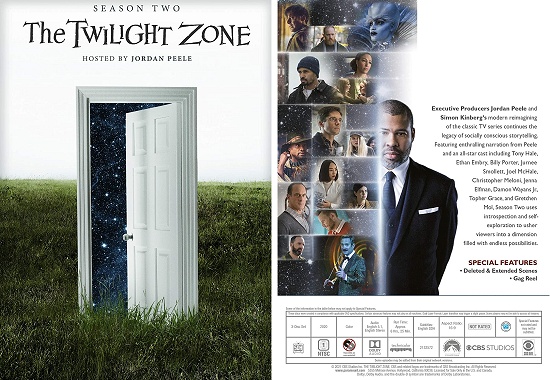 CBS Home Entertainment recently released the
The Twilight Zone (2019): Season 2 DVD set
. Read on to find out more about it...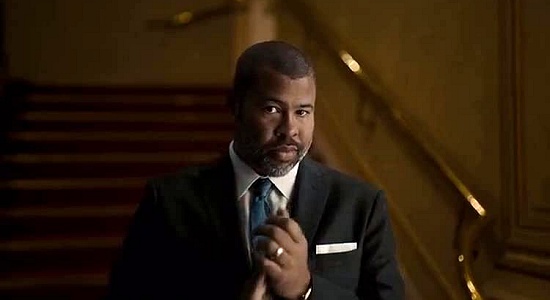 (Host Jordan Peele)
The Twilight Zone
(2019) is an updated version of Rod Sterling's 1959 classical series which consists of tales revolving around science fiction, mystery, and horror. Each episode, hosted by Jordan Peele, features its own mind-bending and insane journey into a different dimension filled with endless possibilities for the viewers to explore.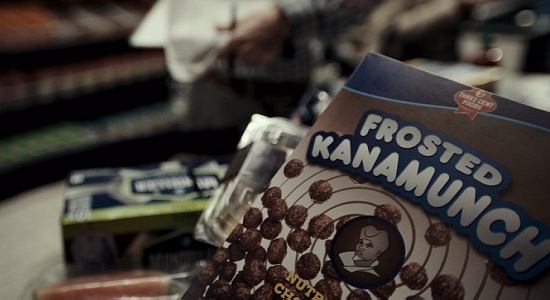 (Frosted Kanamunch cereal from the episode "Meet in the Middle")
The three-disc set includes all 10 episodes of Season 2 which aired on the CBS All Access streaming service on June 25, 2020, which is my birthday :-) Below are the official descriptions of each episode (with only minor alterations by me) followed by my brief thoughts on that episode, which I will try to make as spoiler-free as possible. I did not see Season 1, so I am unable to tell you how the second season compares to the first. I can tell you that every episode is filled with little nods to the original series, which is nice. Also, the series is filmed in Canada, which affords some appearances by Canadian actors, like the lovely Keegan Connor Tracy. Finally, although the series is not rated, expect language of a PG-13 level with most episodes containing at least one F-word.
01.
"Meet in the Middle"
(43:02) - Lonely bachelor Phil (Jimmi Simpson) finds meaningful human connection when he discovers a telepathic link to a stranger named Annie (Gillian Jacobs). Their connection quickly sparks a romance, but not everything is as it seems in this seemingly idyllic fantasy.
Decent, until the illogical ending. The plot does not hold up to scrutiny. I was expecting for there to be a twist ending, such as the reveal of Annie being in a coma or even dead, but we get nothing like that. Look for writers Emily Chang and Sara Amini in small roles Barista Lily and Julia, respectively.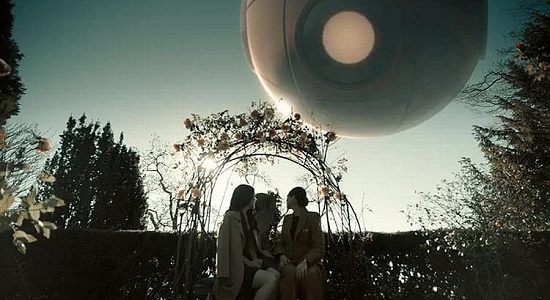 02.
"Downtime"
(32:31) - After a recent promotion to hotel manager, Michelle (Morena Baccarin) feels like she's on top of the world, but any cause for celebration is short lived when the nature of her reality is called into question. (Colman Domingo and Tony Hale also guest star.)
Written by host Jordan Peele, the reveal of what's going on reminds me of
Total Recall
, but without any real consequences. Colman Domingo, whom I best know as Strand on
Fear The Walking Dead
, is wasted in what best amounts to a cameo appearance.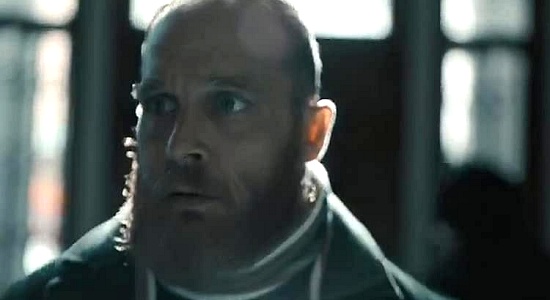 03.
"The Who of You"
(46:04) - Struggling actor Harry (Ethan Embry) risks everything to catch his big break, but an impulsive scheme takes a few turns no one saw coming. (Daniel Sunjata, Mel Rodriquez, and Billy Porter also guest star.)
After being disappointed by the first two episodes, this one restored my faith in the series. Hands down, the best episode so far, with a stellar performance by Ethan Embry. Since the series is filmed in Canada, be on the lookout for the side of the "Seattle Police" headquarters building from
iZombie
in the background as the possessed officer stumbles through the park.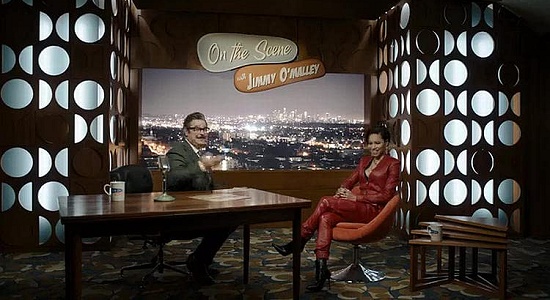 04.
"Ovation"
(41:21) - The music career of struggling singer Jasmine (Jurnee Smollett) takes off overnight after she witnesses a tragic incident. Jasmine begins receiving rapturous applause everywhere she goes, but she soon realizes the relentless recognition comes at a steep cost. (Tawny Newsome, Sky Ferreira, Paul F. Tompkins, and Thomas Lennon also guest star.)
We went from the best episode of the season (so far) to the dirt worst! A completely predictable and totally nonsensical tale of a found object that grants the bearer fame. You've seen it all before, and you can see the "twist" ending coming from a mile away. If the "Meet in the Middle" plot doesn't hold up to scrutiny, the "Ovation" plot doesn't even hold up to a casual glance. There is no way that Jasmine would not recognize "Mynx" from all of the photos that are, undoubtedly, plastered inside the magazine that she was obsessing over while in seclusion. I'd point out more fallacies of the plot, but I promised that I would not spoil anything for you.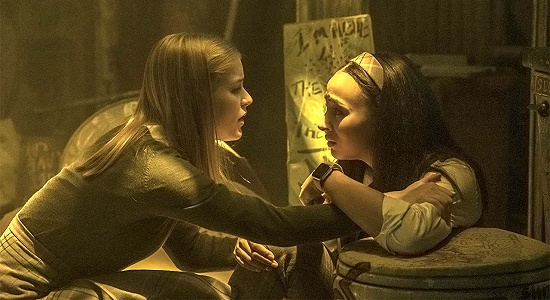 05.
"Among The Untrodden"
(39:50) - Transfer student Irene's (Sophia Macy) unusual interests make her an easy target at her new all-girls boarding school until she discovers that popular classmate Madison (Abbie Hern) possesses a unique talent.
Now this is a fun little episode that could best be described as
Mean Girls
meets
The Craft
. I figured out the twist about halfway through, but that didn't make it any less enjoyable. Ranks up there with "The Who of You" as the best of the season.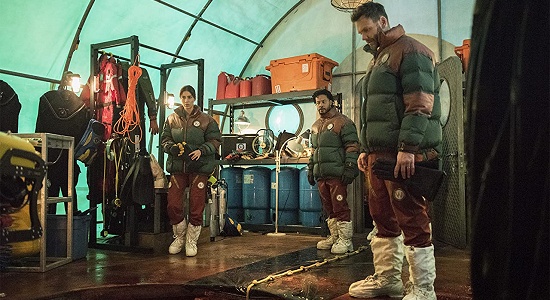 06.
"8"
(31:01) - At the outer reaches of the world, a team of scientists discover a new highly intelligent species, but its existence may endanger more than their research. (Joel McHale, Nadia Hilker, Michelle Ang, Tim Armstrong, and Brandon Jay McLaren guest star.)
It almost seems like all of the odd-numbered episodes are good or great, and the even-numbered ones absolutely suck. What we have here is a condensed version of every "underwater monster movie" you've ever seen, with obvious nods to
The Thing from Another World
and John Carpenter's remake of it,
The Thing
. Simply put, this is not a Twilight Zone episode. The only positive here is the cast, which includes that guy from
Lego Dimensions
(Joel McHale), Magna from
The Walking Dead
(Nadia Hilker),
a Power Ranger
(Brandon Jay McLaren), and even "Rod Serling" himself (brought back to life by official soundalike Mark Silverman).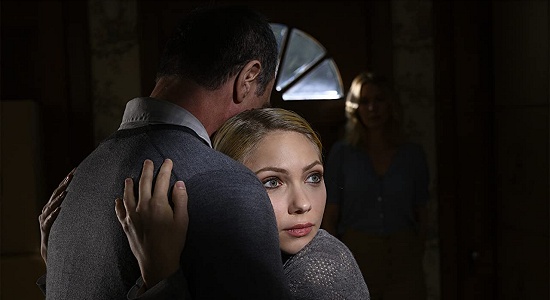 07.
"A Human Face"
(32:45) - A grieving couple's (Chris Meloni and Jenna Elfman) move is interrupted by an otherworldly encounter, leading them to second guess what's worth leaving behind. (Tavi Gevinson also guest stars.)
From an episode that is nothing like a Twilight Zone episode, to one that feels just like one... but it's not without its problems. Without going into details, it is a three-person story in which one character is the "alien invader" and the other two (the husband and wife) contemplate whether to accept the alien or reject her. The wife
immediately
is accepting of the alien without knowing anything about her and what her plans are. This does not seem like logical human behavior. To add to the episode's problems, we reach the conclusion of the story way too quickly. It feels like there was a deleted middle portion that would have brought us to that ending organically. Kudos, though, on the casting of Tavi Gevinson as the alien. Tavi really has the perfect big eyes and wide face to look rather "alien".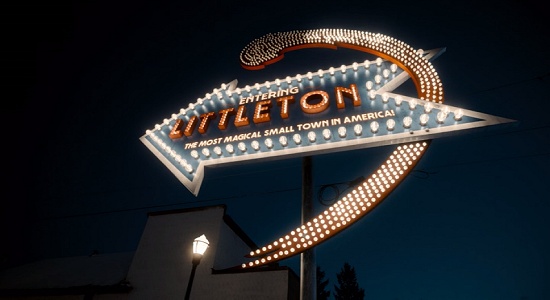 08.
"A Small Town"
(35:09) - Quiet church handyman Jason Grant (Damon Wayans Jr.) uncovers a magical scale model imbuing him with the power to help his struggling small town. But with the sleazy Mayor John Conway (David Krumholtz) taking all the credit, will Jason's good intentions be corrupted? (Natalie Martinez, Paula Newsome, and Keegan Connor Tracy also guest star.)
We're in the homestretch, and we have another episode that truly feels like it belong in The Twilight Zone. The story was written by Steven Barnes (
The Real Ghostbusters: "Moaning Stones"
) and his wife Tananarive Due. There's nothing bad I can really say about this one. I'm sure I've seen the "model of town affects the town" plot device before, but other than that, this one was fun. I would love to have seen this one fleshed out a little more. Also, I wish one of my favorite Canadian actresses, Keegan Connor Tracy, were given more to do in her thankless role as Conway's trophy wife, Gloria. Fun Fact: Earlier this week, on the Monday January 18, 2021 episode of WWE Raw,
David Krumholtz appeared as the slovenly Fake Drew McIntyre
in a humorous segment designed to hype the upcoming Drew McIntyre vs. Goldberg match at the Royal Rumble.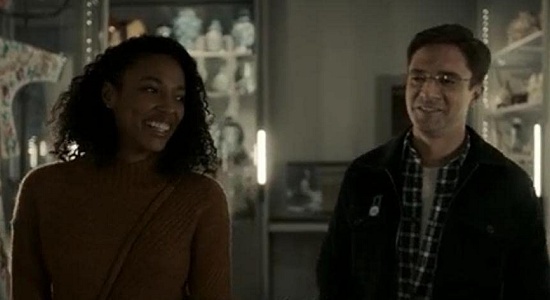 09.
"Try, Try"
(42:04) - When the quick-witted Claudia (Kylie Bunbury) has a chance run-in with Mark (Topher Grace) at a museum, he dazzles her with his seemingly miraculous abilities. But after the true source of his charisma is revealed, the encounter takes a dark turn.
This is The Twilight Zone's version of
Groundhog Day
. I have mixed feelings on this one. On one hand, Mark is constantly trying to improve himself to win Claudia's affections, which is admirable. On the other hand, he does devolve into a stalker, which, rightfully, creeps her out. Another episode where you expect a twist ending and there is none.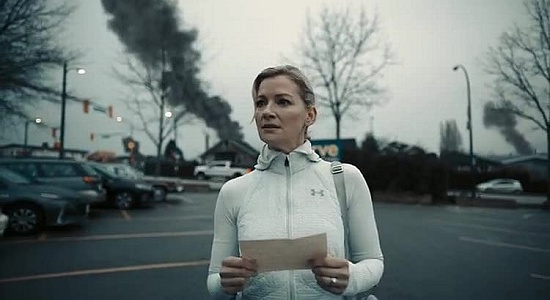 10.
"You Might Also Like"
(40:58) - Stay-at-home housewife Mrs. Warren (Gretchen Mol) looks forward to acquiring the widely marketed 'Egg', an enigmatic device that promises to make everything better for everyone forever. But further investigation soon reveals the unsavory truth about this mysterious product. (Greta Lee, Gil Bellows, Colleen Camp, Donna Dixon, and George Takei also guest star.)
Directed by Osgood Perkins (
Gretel & Hansel
), who appears in a small role, this episode is nearly the dirt worst of the season. (I still contend that "Ovation" is the worst.) Clearly, the story was meant to be a morality tale on the evils of consumerism and the mentality of wanting to own a popular product simply because you want to own it, regardless of what it does or whether you actually need it. Had it stayed that course, it would have been a fantastic Twilight Zone episode. Unfortunately, once it brings back some iconic characters from the classic series for no discernible reason, other than "because it can", all logic and common sense is thrown out the window. Fun Fact: George Takei, who previously played Taro "Arthur" Takamori in "The Encounter" episode of the original series, is the first actor to appear in both the 1959 and 2019 iterations of show.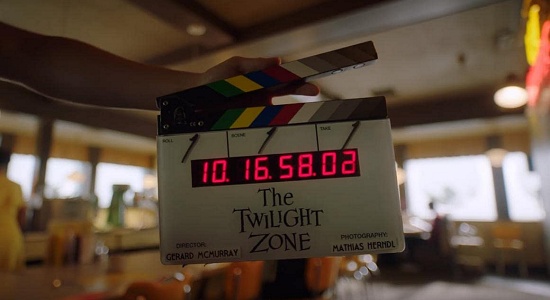 Episodes run between 31 to 46 minutes each. I do not know if any of these episodes are edited, as there are no 100% consistent runtimes. I do believe that all music has been retained, as you not only get the iconic theme song, but you also get various licensed tunes. There are 6 chapters per episode, placed in each of the spots where commercial breaks would be placed if this were to air on network television. Oddly, there is no Play All option on any of the discs.
The Twilight Zone
is presented in its original 1.78:1 aspect ratio in anamorphic widescreen. Audio languages include English 5.1 Dolby Digital and English 2.0 Stereo Surround Dolby Digital. The episodes and all bonus features include English SDH subtitles.
Here's a list of all of the bonus features that can be found in the set. The deleted & extended scenes are kept with their related episodes, while the gag reel is on Disc 3.
"Downtime" Deleted Scene (0:19) - A single shot (not a scene) of Michelle on the hotel roof.
"Ovation" Deleted & Extended Scenes (2:50) - Three scenes shown back-to-back, each individually chaptered. The first two scenes show more of Jasmine in the cabin, while the last shows her stabbing the Mynx magazine out of jealousy.
"8" Extended Scene (0:56) - The octopus (temp CGI) examines Ling before it scuttles out into the sea.
"A Small Town" Deleted Scenes (2:13) - Three scenes shown back-to-back, each individually chaptered. The first scene shows Jason realizing the power of the model when he shines a flashlight on it, then he watches some television (effect to be added in later) in the second scene, and he talks with the pastor about the power surge whilst in the church's greenhouse in the third scene.
Gag Reel (4:12) - Bloopers and goofs from various episodes of the season.
The set is packaged in a standard three-disc clear DVD case. The first print run includes a slipsleeve.
Like most anthology shows, this one is hit or miss. Some episodes are great, while others are stinkers. To further give you reason to ponder, while Season 2 is
available on DVD
now, the press release says that it "will also be available on Blu-ray via MOD (Manufacture On Demand) at a later date" (
pre-order here
). Those of you who prefer the best presentation possible, I know would prefer to wait for the
Blu-ray release
. Meanwhile, Season 1 is readily available on
Blu-ray
and
DVD
to hold you over.
You can also bide your time by watching the previous three iterations of
The Twilight Zone
: 1959 on
Blu-ray
and
DVD
; 1985 on
DVD
; and 2002 on
DVD
. Along with the ill-fated
Twilight Zone: The Movie
and
The Twilight Zone: Rod Serling's Lost Classics
.
All images were taken from the
IMDB gallery
of the show. This item has been provided by CBS Home Entertainment for review on this site.
No feedback yet
Leave a comment