By Paul Rudoff on Jun. 2, 2021 at 11:30 PM in Home Video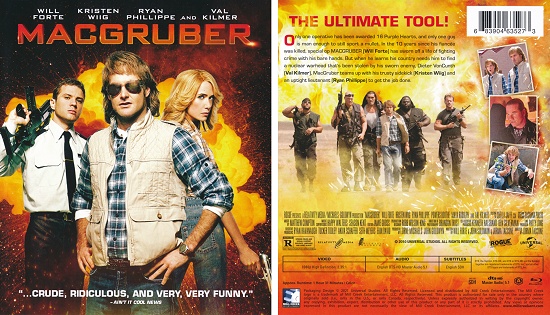 Mill Creek recently re-released
MacGruber on Blu-ray
. Read on to find out more...
MacGruber
(2010) is the tale of MacGruber (Will Forte), an operative who has been awarded 16 purple hearts, and is man enough to still sport a mullet. In the 10 years since his fiancee Casey (Maya Rudolph) was killed, MacGruber has sworn off a life of fighting crime with his bare hands. However, when he learns that his country needs him to find a nuclear warhead that's been stolen by his sworn enemy, Dieter Von Cunth (Val Kilmer), MacGruber teams up with his trusty sidekick Vicki (Kristen Wiig) and uptight lieutenant Piper (Ryan Phillippe) to get the job done.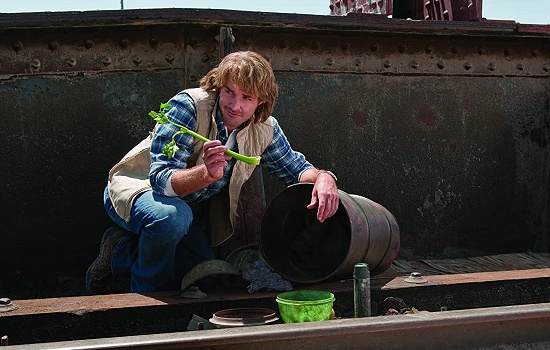 Based on a
Saturday Night Live
sketch that was popular in the late 2000s,
MacGruber
is a parody of the 1980s television series
MacGyver
starring Richard Dean Anderson. The theatrical motion picture is also a parody of 1980s action films, especially the
Rambo series
. The film has very juvenile hard-R rated humor and is not for everyone. A lot of the humor I thought was very cringy. The best part of the movie, to me, was the appearance of six then-WWE wrestlers: Chris Jericho, Mark Henry, MVP, The Great Khali, Kane, and The Big Show. This is part of a cross promotion with WWE that saw Will Forte, Kristen Wiig, and Ryan Phillippe
appear in character
on the April 19, 2010 episode of WWE's flagship program,
Monday Night Raw
.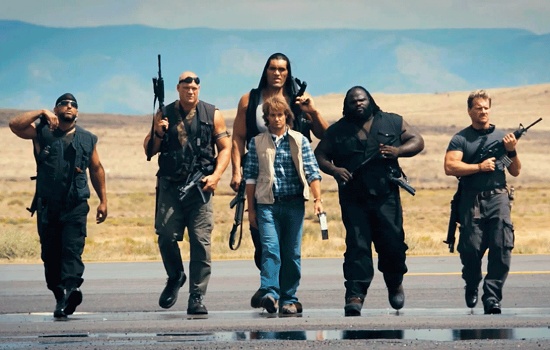 MacGruber
is presented in a 2.35:1 aspect ratio with a runtime of 1:30:10 (R-Rated Theatrical Cut). Audio languages include English. The film includes English SDH subtitles only. Mill Creek's Blu-ray does not contain any bonus features or other cuts of the film.
I can not, in good conscience, recommend Mill Creek's Blu-ray.
MacGruber
was previously
released on Blu-ray in 2010 by Universal
. That Blu-ray not only contains TWO cuts of the film - Theatrical and Unrated - but it also includes a handful of bonus features.
MISSING: Unrated Cut (1:34:53)
MISSING: Audio Commentary - with director/co-writer Jorma Taccone, co-writer/actor Will Forte, and co-writer John Solomon.
MISSING: Deleted Scene (0:44)
MISSING: Gag Reel (8:01)
If you can find
Universal's MacGruber Blu-ray
for a cheap price, it would definitely be the preferable version since it contains everything that
Mill Creek's MacGruber Blu-ray
does not. There is simply no reason to buy Mill Creek's Blu-ray. Even
Universal's DVD release
is better, as it contains both cuts of the film and all of the bonus features listed above. (Hopefully the next Mill Creek release I review will be better.)
All images were taken from the
IMDB gallery
of the film. This item has been provided by Mill Creek Entertainment for review on this site.
No feedback yet
Leave a comment