By Paul Rudoff on Jul. 21, 2021 at 10:57 PM in Easter Eggs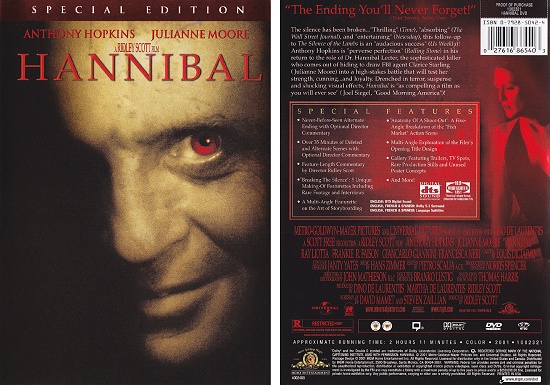 There are many websites devoted to DVD Easter Eggs, though they don't seem to have been updated in quite some time. By the time the Blu-ray format came out in the mid-2000s, the studios mostly gave up on Easter Eggs, so there aren't many on Blu-ray, but there are
some
. I thought I would document some of the DVD and Blu-ray Easter Eggs that I find on the discs that I own. Today, I'll show you the eggs on the
Hannibal (2001) 2-Disc "Special Edition" DVD
released by MGM in 2001.
Having escaped the asylum, Dr. Hannibal Lecter (Anthony Hopkins) goes into hiding in Florence, Italy. Back in America, Mason Verger (Gary Oldman), an old victim of the doctor, seeks revenge. Disfigured and confined to a life-support system, he plans to draw Lecter out of his hiding place, using the one thing for whom Lecter truly cares: Clarice Starling (Julianne Moore).
Both of the Easter Eggs can be found on DISC 2.
Flash Frame Music Video
- Go to Breaking The Silence, highlight "Music", press LEFT to highlight the arrows on the left, press ENTER.
Personal Photo Collage
- Go to DVD Credits, advance to Page 8, which is the one that says "Wes Sewell" in lower right.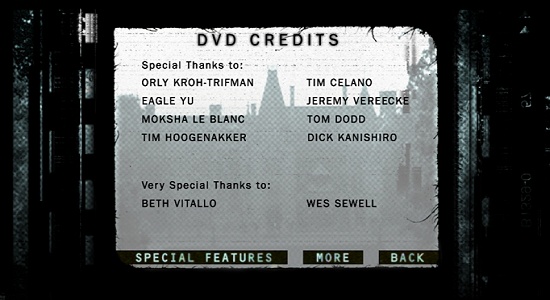 Now do the following:
1. Press "5" on your remote. The highlight will move to "Special Features".
2. Press DOWN five times. The highlight will disappear.
3. Press LEFT five times.
4. The collage of personal photos will automatically appear.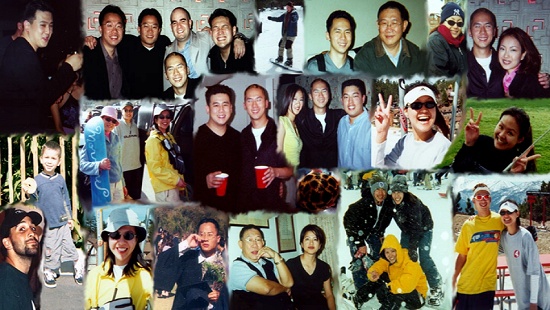 (click to enlarge)
It is not known who these people are. I suspect this was added by someone at the DVD authoring facility as a way to sneak some personal photos onto the DVD. I wonder if they got fired because of it. I also wonder how anyone found it in the first place. It would be hard to stumble upon this one through normal navigation.
No feedback yet
Leave a comment