By Paul Rudoff on Mar. 16, 2022 at 4:10 PM in Wrestling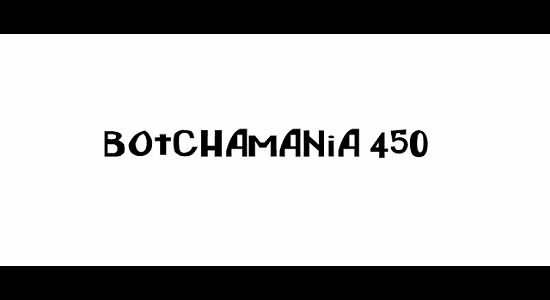 Botchamania is my favorite wrestling comedy series, which I've
written about many times
already. The series spotlights goofs (aka "botches") in wrestling programs. In the latest episode, Botchamania #450, two botches that I spotted were used. Read on to find out more...
When you get to the 1:37 mark, you will see a clip from the March 2, 2022 episode of AEW
Dynamite
featuring a women's tag team match with action between
Jamie Hayter
(I love the Hayter) and
Mercedes Martinez
(the true "baddest woman on the planet" - she, legit, looks like she can beat the crap out of anyone). Hayter is thrown against the ropes. She goes to kick Martinez, misses her by a country mile, yet Martinez still reacts as if she got hit.

While I'm not credited in the video itself, Maffew gave me credit in the YouTube video description, with Spook Central's address listed underneath.
(Botchamania #450 YouTube Description, March 14, 2022)
Although I'm not credited for it, another botch I submitted a few weeks earlier was also used. At the 9:57 mark, is a time clock botch from the February 9, 2022 episode of AEW
Dynamite
, in which the clock for
Serena Deeb's Five-Minute Rookie Challenge
(against Katie Arquette) inexplicably starts at 4:52.

After watching the full episode #450 below, go check out Botchamania on
Facebook
(req. login) and
Twitter
.
IMPORTANT:
Since it is very likely that the Botchamania episode embedded in this article will be taken down by Youtube, because WWE doesn't understand Fair Use, be sure to visit the
unofficial video archive
to view this episode and many more, past and present.
No feedback yet
Leave a comment