By Paul Rudoff on Nov. 15, 2023 at 5:15 PM in Books, Animation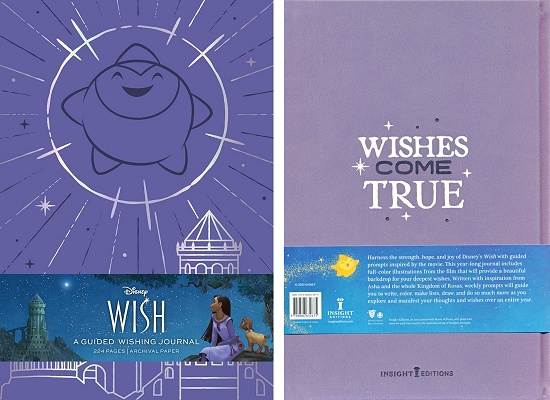 Insight Editions is set to release the
Disney's Wish: A Guided Wishing Journal
on November 21, 2023. Let's take a look at it...
Let me start by stating what this book is not. It's NOT a
novelization of the Disney film Wish
, set to be released in theaters on November 22nd. So, just what WILL you find in this book? I'll let the back cover blurb tell you.
Harness the strength, hope, and joy of Disney's Wish with guided prompts inspired by the movie. This year-long journal includes full color illustrations from the film that will provide a beautiful backdrop for your deepest wishes. Written with inspiration from Asha and the whole Kingdom of Rosas, weekly prompts will guide you to write, color, make lists, draw, and do so much more as you explore and manifest your thoughts and wishes over an entire year.
The hardcover book is roughly 6"x9.25"x0.75" with 224 pages on archival paper featuring a built-in thread bookmark. As a journal, this book is mostly blank lined pages, so I can't review it in any traditional sense. I did scan in a few pages so you can see what it's like. The introduction is the first image below, which gives a better explanation on how the journal is to be used.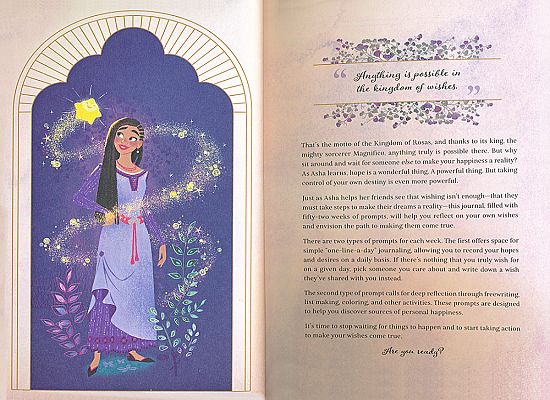 (click to enlarge)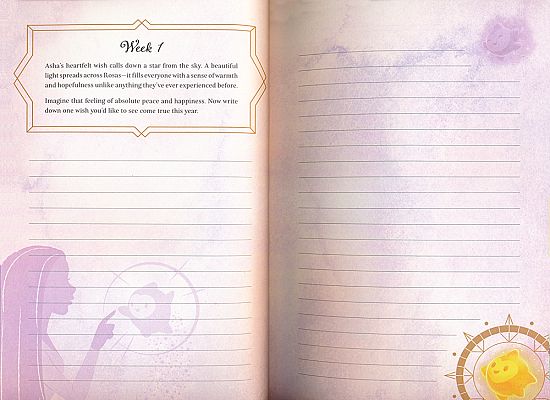 (click to enlarge)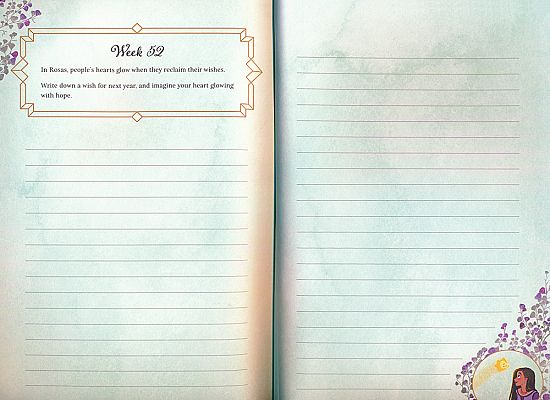 (click to enlarge)
Disney's Wish: A Guided Wishing Journal
is available for pre-order right now, and will be released this Tuesday, November 21, 2023. It would make a great gift for any girl or boy that has an interest in the movie.
This item has been provided by Insight Editions for review on this site.
No feedback yet
Leave a comment