By Paul Rudoff on Jun. 20, 2021 at 5:09 PM in Home Video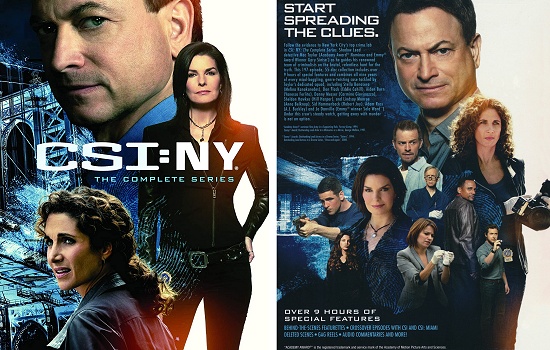 CBS Home Entertainment recently released the
CSI: NY: The Complete Series DVD set
. Read on to find out more about it...
CSI: NY
(2004-2013), aka
CSI: New York
(or
Crime Scene Investigation: New York
if you want to
really
spell it out), follows Detective Mac Taylor (Gary Sinise) and his team of crime-solving investigators - Stella Bonasera (Melina Kanakeredes), Danny Messer (Carmine Giovinazzo), Aiden Bern (Vanessa Ferlito), Sheldon Hawkes (Hill Harper), Don Flack (Eddie Cahill), Lindsay Monroe-Messer (Anna Belknap), Sid Hammerback (Robert Joy), Adam Ross (A.J. Buckley), Jo Danville (Sela Ward), Detective Jessica Angell (Emmanuelle Vaugier), Detective Jamie Lovato (Natalie Martinez), and more - through the streets of New York City as they work to solve mysterious murders and unusual crime scenes.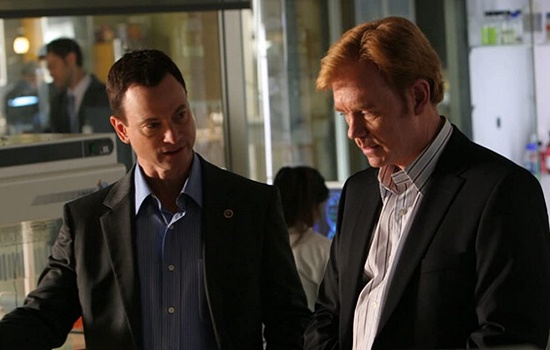 To date, there have been four
CSI
series:
CSI: Crime Scene Investigation
(2000–2015),
CSI: Miami
(2002-2012),
CSI: NY
(2004-2013), and
CSI: Cyber
(2015-2016). New York is a spin-off of Miami, where several of the NY characters made their first appearance. Generally speaking, if you've seen one
CSI
series, you've seen them all. NY does move at a faster pace than some of the rest, and features a bigger emphasis on detective work, as several members of the crew are detectives, and not just scientists. Stories are interesting, as are the characters. After 9 seasons, you would think the show would get stale, but it doesn't. While I don't know how much of the show was planned out from the beginning, it's commendable that the end of the series circles back to subject matter from the beginning of the series, so that it all feels like one complete story for Mac Taylor.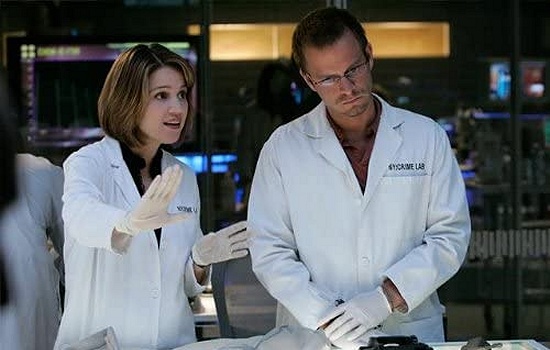 Like many "New York cop shows",
CSI: NY
was actually filmed in the backlots of Hollywood and the streets of Los Angeles. This includes the
Biltmore Hotel
in a few episodes, and the
alley in Ghostbusters (2016)
where they tested the equipment appears as the crime scene in the Season 6 episode "Second Chances". Yeah, the CSI team shot a few special shots in Manhattan, but most of the Big Apple's atmosphere was created with stock footage of the city's familial locations. The grittiness is mostly TV magic.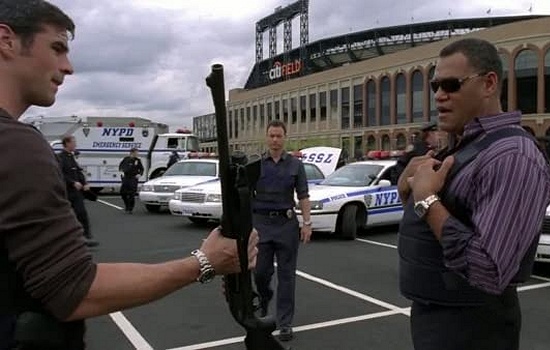 This box set contains all 9 seasons of the CBS series, consisting of a total of 197 episodes, on 55 discs. Each season is on six or seven discs, with the last two seasons being on five discs each. Each disc contains 3 or 4 episodes. Episodes run between 40 to 45 minutes each. I do not know if any of these episodes are edited, as there are no 100% consistent runtimes in any of the seasons. I do believe that all music has been retained, as you not only get the iconic theme song (
"Baba O'Riley" by The Who
), but you also get LOTS of other licensed tunes. The episodes contain chapters placed in each of the commercial break spots. Oddly, there is no Play All option on any of the discs for any of the seasons.
CSI: NY
is presented in its original 1.78:1 aspect ratio in anamorphic widescreen. An English 5.1 audio track is provided for all 9 seasons, while English SDH subtitles are only provided for Seasons 7 to 9.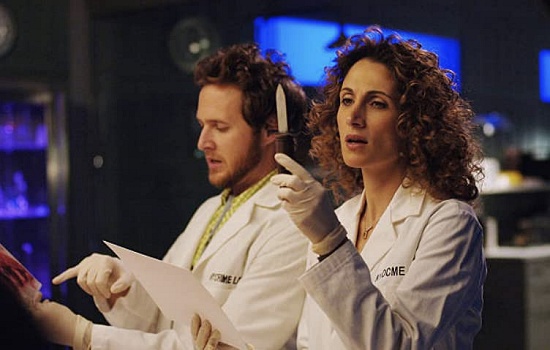 There are over 9 hours of bonus features spread across all discs. These include audio commentaries, deleted scenes, featurettes, and gag reels. The full list of content can be read in the scan below of the case artwork interiors.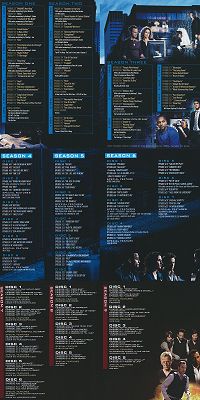 (click to enlarge)
To save space, and costs, CBS went with overlapping-disc packaging with three separate super-thick cases (each containing three seasons) inside a big paperboard box. Each wide case has two disc holder pages inside, one attached to the front and one attached to the back. Each has multiple discs per page stacked onto each holder, as well as overlapped discs stacked on the front and back covers. Ideally, I would have liked for each season to be in its own case, with each disc on it's own page. With 9 Seasons and 55 discs, I can understand why CBS went with something much more compact. (To get an idea as to what the case looks like, please see my review of the
Hawaii Five-0 (2010): The Complete Series DVD set
, which is packaged in a similarly-designed configuration.)
My only real complaint about this set is that
CSI: NY: The Complete Series
is only available on
DVD
. THERE IS NO BLU-RAY RELEASE! That is a cryin' shame.
CSI: NY
is a show that is
meant
to be seen in high definition. I suspect that the reason why there is no Blu-ray release is because this set is a repackaging of the previous DVD sets. For whatever reason, CBS never released this series on Blu-ray. Only the original
CSI
parent series has received Blu-ray releases here in the U.S., and it's only
Season 1
,
Season 9
, and the
Season 5 episode "Grave Danger"
(directed by Quentin Tarantino). This would have been a great opportunity for CBS to release the entire NY series on Blu-ray for the first time, as I have no doubt that they have HD transfers of every episode ready to be put onto discs, but that costs more money than just re-packaging pre-existing discs.
With DVD as the only option, I highly recommend it with the caveat that a Blu-ray release would be preferred, but that's not an option.
All images were taken from the
IMDB gallery
of the show. This item has been provided by CBS Home Entertainment for review on this site.
No feedback yet
Leave a comment