By Paul Rudoff on May. 23, 2023 at 11:30 PM in Wrestling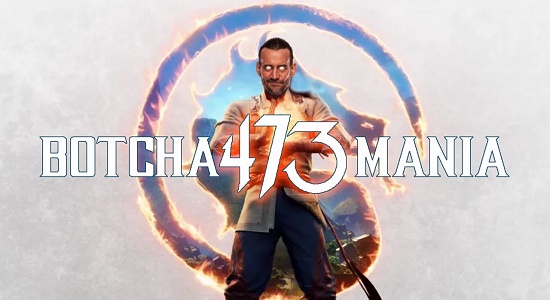 Botchamania is my favorite wrestling comedy series, which I've
written about many times
already. The series spotlights goofs (aka "botches") in wrestling programs. In the latest episode, Botchamania #473 (May 21, 2023), a Booker T commentatary botch that I spotted was used. Read on to find out more...
When you get to the 8:23 mark, you will see a clip from the April 11, 2023 episode of WWE
NXT
featuring a match between Sol Ruka and Tiffany Stratton (not to be confused with Tiffany Strapon, who is in a totally different profession). Over the past many episodes, Botchamania has been documenting all of the insipid Booker T commentary, and I was paying attention enough to spot another one. Booker says something about the two women being well versed in ice skating and other things. Commentary partner Vic Joseph tries to correct him by saying, "Do you mean surfing?" - Sol's entire gimmick is that she's a surfer - and Booker just completely ignores him :-)

I have much respect for Booker T., and not just because he married a Nitro Girl and is responsible for two of my favorite one-liners in all the wrestling - "Price check on a jackass" and "Hulk Hogan, we're coming for you, nitwit" - but JESUS! is he horrible on commentary! He makes the over-caffinated Pat McAfee look good. I feel sorry for Vic Joseph.
While I'm not credited in the video itself, Maffew gave me credit (as Spook Central) in the YouTube video description, with Spook Central's address listed underneath.
After watching the full episode #473 below, go check out Botchamania on
Facebook
(req. login) and
Twitter
, and buy something from
the Botchamania Shop
- such as a non-breakable little, tiny table. Perfect for when Barbie wants to have an inter-gender hardcore match against Ken. I think "pro wrestler" is the one occupation Mattel has yet to cast Barbie in.
Finally, if you've never seen the (so far) unused Botchamania Endings I created,
check them out here
.
IMPORTANT:
Since it is very likely that the Botchamania episode embedded in this article will be taken down by Youtube, because WWE doesn't understand Fair Use, be sure to visit the
unofficial video archive
to view this episode and many more, past and present.
No feedback yet
Leave a comment